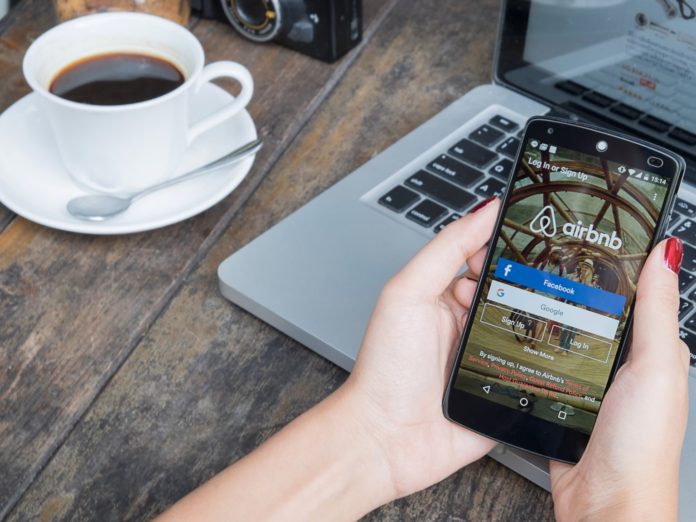 Home-rental service Airbnb is now directly competing with travel booking sites like Booking.com, Expedia, and others, as all of the sites have both traditional hotel listings and non-traditional apartment and home listings on their platforms.
As the companies' strategies for growth converge, I've observed that more and more rental listings can be found on multiple sites, often with wildly divergent pricing due to different fee structures and pricing algorithms.
Save yourself a ton of money on your next vacation by cross-referencing listings that you want to book across multiple sites. I often found discrepancies of $100 or more per night by checking listings between Airbnb, Booking.com, Expedia, and others.
Earlier this year, Airbnb CEO Brian Chesky made clear what has been apparent to hosts and power-users of the popular home-rental service for some time: The company isn't the only game in town anymore.
"Our competition is two companies — Expedia and Booking.com," Chesky told travel news site Phocuswire in February. "Make no mistake: We are going to run this company for decades, but in a certain way."
To put it simply, travel booking sites like Booking.com are in a race to become more like Airbnb, while Airbnb is making a run to be more like those sites.
Booking.com announced in April that is now has 5 million non-hotel properties on its platform, including houses and apartments, a 27% jump from 2017. When you include hotels and traditional listings, Booking.com says it has 27 million listings total.
Meanwhile, an Airbnb source told travel news site Skift that the company has up to 4.85 million listings, up from 4.5 million in 2017 and with plans to grow to 5 million in the near future. That follows the company's announcement in February that it was adding hotelsto the platform.
What does that mean for the end user?
As the two services converge in their offerings, more and more listings can be found on both Airbnb and Booking.com. And, from my experience, identical listings often have wildly different pricings depending on the platform.
There are likely multiple reasons for the price discrepancies.
The sites charge different commission fees to hosts/hotels/etc on the platform, as well as different fee structures to the guest booking.
In addition, Airbnb has a "Smart Pricing" feature that hosts can use to automatically raise or lower prices based on demand. Meanwhile, Booking.com has its RateIntelligence feature, which helps properties optimize their pricing. Each platform's tool obviously uses its own algorithm, which likely results in some of the price discrepancies.
Check pricing for identical listings across platforms and save money
Long story short, when you find a property that you'd like to rent on one platform, do yourself a favor and find the property on competing platforms. It's likely that the price will be considerably cheaper on one platform or the other.