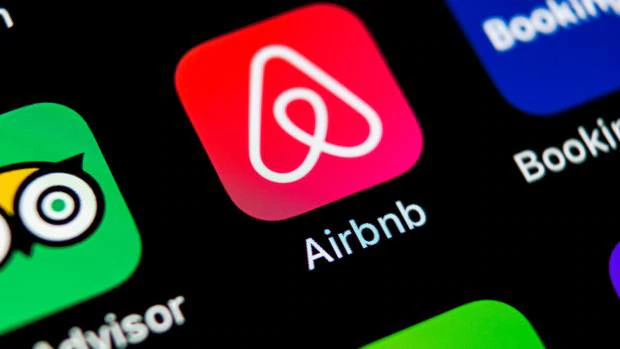 So much for playing nice. These days, Airbnb is battling New York in three separate court cases over how far the city can go to police rentals. Disputes in California and Florida could set broad precedents on the power of Airbnb and other companies in the so-called sharing economy to push back against local governments and landlords. If Airbnb isn't quite as pugnacious as Uber Technologies Inc. was under Travis Kalanick, some city officials say it's becoming harder to tell the difference, and that they're finding Airbnb tougher to work with by the day.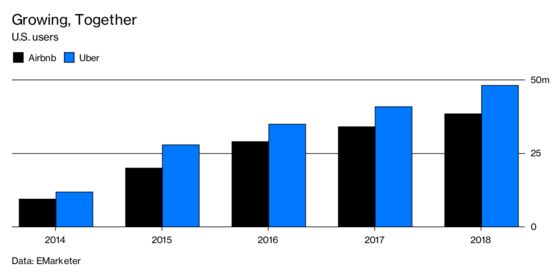 "They've been one of the most aggressive companies I've dealt with," says Liz Krueger, a New York state senator representing parts of Manhattan's East Side. Krueger, who sponsored a 2010 bill to restrict short-term rentals, says her district is replete with illegal rentals, which means added nuisance from tourists and less housing available for residents. "It's only gotten worse." New York State Assembly Member Linda Rosenthal, whose district includes the Upper West Side, says Airbnb will now sue over laws it opposes even when it's unlikely to win: "They have deep pockets, so it doesn't matter to them."
It's hard to tell whether the aggression is paying off, and the discord may complicate Chief Executive Officer Brian Chesky's efforts to ready Airbnb for an initial public offering as soon as next year. The company disputes that it has taken a sharper-elbowed approach of late. Spokesman Christopher Nulty says, "We have always seen regulators as partners, not adversaries, and our collaborative approach works."
The tough talk began in July, when New York's City Council passed a bill requiring home-sharing companies to furnish regulators with hosts' names and addresses. Airbnb didn't just criticize the measure as an intrusion of privacy. Global policy chief Chris Lehane, a crisis PR expert who worked in the Clinton White House, called council members "bellhops" and published a report listing the donations they'd taken from the hotel industry. Airbnb is fighting the rules in court. Under the new law, the company stands to lose about half its business in New York, which this year was on track to generate $140 million or so in gross bookings, people familiar with the matter have said.
During the same week as its broadside against the City Council, Airbnb took the unusual step of helping finance a lawsuit by a Brooklyn host who's accused local officials of retaliating against him for opposing the new rules. The man claims that after he publicly spoke out, he was slapped with fines that could exceed $30,000 for renting out rooms in his home in alleged violation of the short-term rental restrictions. In the third case, New York City is suing Airbnb for failing to comply with a subpoena for information about its listings.
Lehane, who oversees some 300 employees and a budget of $85 million, also coordinates a Committee to Expand the Middle Class that has sprinkled money into political fights in other cities, spreading the message that Airbnb hosts can't afford tougher rules. Krueger, the state senator, says Airbnb is part of a new wave of technolibertarian companies that believe the rules don't apply to them. On Sept. 12, New York City announced a lawsuit against three individuals the city says made $1 million by listing illegal hotels on Airbnb and other websites. Nulty, the Airbnb spokesman, says the company is working to pass state regulations that would tighten enforcement against people who take long-term housing units off the market.
Bradley Tusk, Uber's former political adviser and an early investor, says Airbnb waited too long to fight back in New York. "Airbnb allowed the hotel lobby to get its act together and allowed city officials to pass regulation that is now crippling," says Tusk, who also advised Michael Bloomberg, the majority owner of Bloomberg Businessweek's corporate parent, when he was mayor of New York. "It's unclear to me how Airbnb eventually pushes the buzzer at Nasdaq if they're basically illegal in New York City."
Although Airbnb alleges in the suit it filed against New York in August that the collection of data on its hosts without their consent is unconstitutional, the company agreed to a data collection process (with users' consent) in San Francisco after it unsuccessfully challenged that city's ordinance in court. At the time, Lehane was said to have called that settlement a "winner, winner, chicken dinner."
The line of argument Airbnb tried against San Francisco—that under the Communications Decency Act of 1996, online businesses can't be held responsible for users circumventing local laws—failed again in March when it asked a Los Angeles judge to strike down short-term rental restrictions in nearby Santa Monica. Instead of reaching a compromise, Airbnb and its smaller rival, Expedia Group Inc.'s HomeAway, are urging the U.S. Court of Appeals for the Ninth Circuit to throw out the Santa Monica rules. Arguments are set for October. Meantime, unlicensed listings have fallen from 500 in November to 90 in July, says Santa Monica Deputy City Manager Anuj Gupta, and licensed listings have doubled to 350. Airbnb says the New York and Santa Monica cases aren't representative of its global expansion.
The 1996 statute is also at issue in lawsuits against Airbnb in Miami and Los Angeles brought by Apartment Investment & Management Co., one of the nation's largest institutional landlords. Aimco alleges that the rental platform induces tenants to violate their own leases and sublet their units to tourists, leading to a raft of complaints from neighbors. Santa Monica, San Francisco, and other cities have argued that the internet immunity law doesn't allow websites to duck responsibility for their role in facilitating transactions and collecting fees when those actions help hosts break laws.
Airbnb faces an uproar beyond the U.S., too. This year, cities including Amsterdam, Barcelona, and Paris have asked the European Union to start regulating online hosting platforms. Tusk, the political adviser, says Airbnb would have been better off following Uber's lead and being more aggressive from the start. "The downside is Uber got this terrible reputation," he says, "but the upside is that ride-hailing is generally allowed everywhere." He's carefully eliding that in many places where some form of ride-hailing is allowed, Uber is not. Sometimes, playing hardball works out worst for the pitcher.