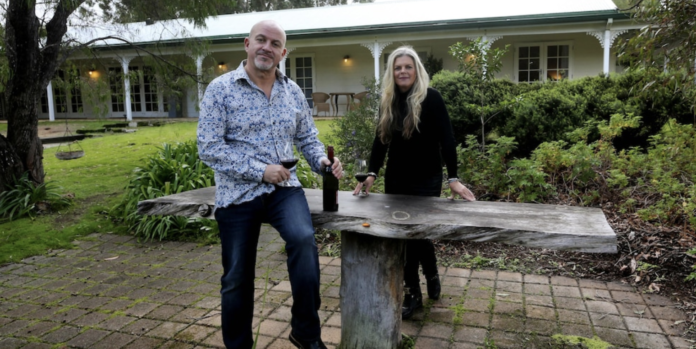 James and Joanna Llewellin's guest house is one of the most acclaimed in Margaret River.
It has topped travel website Trip-Advisor's list of favourite tourist accommodation in the town for most of the past 10 years. But times are tough and reputation appears to count for nothing.
Llewellin's Guest House was empty for most of June and last month and Ms Llewellin has had to get a second job to help pay the bills.
And they blame Airbnb.
"We don't mind competition — in fact, competition is healthy," Mr Llewellin said. "But the competition has to be fair and, at the moment, it is not.
"We are competing with Airbnb rooms that don't have the same overheads we do.
"For example, we have just spent $5000 to ensure the rainwater we collect on the property is safe and complies with all the relevant regulations. A homeowner who lets out his back room through Airbnb doesn't have to worry about that.
"And then there's insurance. And parking. And food regulations.
"We need the local shire to start enforcing the rules and regulations governing this form of accommodation."
Justin Hickman, the owner of Stay Margaret River, conceded that the tourism downturn in WA would be contributing to the lower occupancy rates.
"But the explosion of illegal Airbnb sites in this town is rubbing salt into the wound," he said. "And it is certainly diluting the quality of the accommodation stock available in the town."