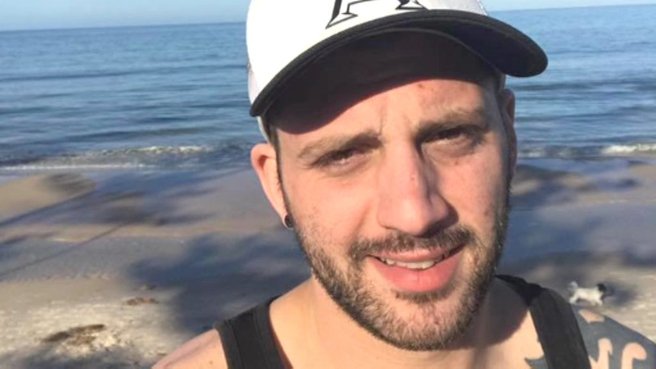 The "sophisticated" meth lab was set up inside the holiday home in just 24 hours.
Police were called to a townhouse in Adelaide's west on Sunday following reports of a fire when they made the discovery.
Two men fled the scene, with one arrested just metres away on the beach in his underwear. While a second man handed himself into police hours later.
It's alleged the pair moved into the luxury home just 24 hours earlier and paid for five nights' accommodation.
On Monday officers combed through the property at Henley Beach where they recovered and dismantled drug-making material.
Police say there's often no sign these types of drug labs even existed once they're dismantled, but dangerous toxic chemicals are left behind for the next unsuspecting renter.
"Other people, innocent people, will be hiring these premises, without knowing what's occurred here," Detective Acting Chief Inspector John Martschink told 10 News First on Monday.
"They have caught fire in the past, there are explosions, it's a very toxic environment."
Police say it's not uncommon for short-term rentals to be used for this kind of activity.
Locals have expressed shock at the dramatic discovery in their community.
"Out of all the places to do it, at such a destination spot, like there's lots of people that come here, lots of families that come here, a lot of people vacation, and it just seems odd," said resident Elena Mullins.
Andreas Panas applied for home detention bail and will reappear next week, while his co-accused Ross Linke didn't apply for bail, and will face court again in November.
Both men faced court on Monday afternoon.