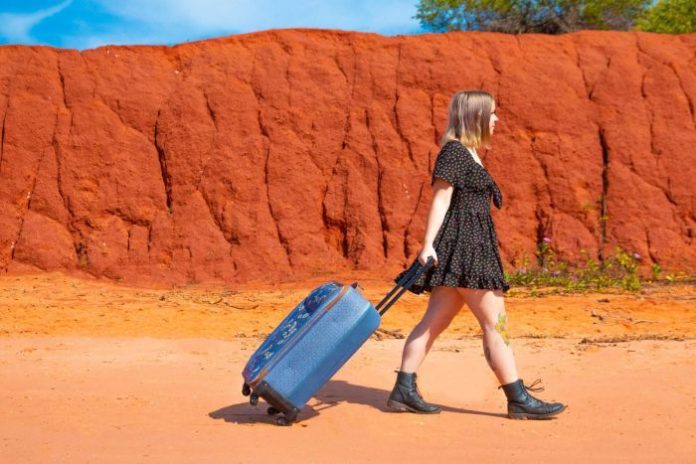 Authorities in the West Australian tourist town of Broome are cracking down on Airbnb and other sharing economy accommodation, telling owners to stop operating or face enforcement action.
This week, hosts were bewildered to receive letters from the Shire of Broome giving them until the end of January to pull the pin on their "unauthorised short-stay accommodation".
There are hundreds of Broome listings on so-called home-sharing websites, ranging from entire houses to rooms in locals' homes.
One operator, who did not wish to be identified, told the ABC he only received the letter on Wednesday, giving him just eight days to comply with the deadline.
"I was a bit shocked," he said.
"I find it very unreasonable."
'We're just doing home-sharing'
It is understood the clampdown will mainly affect people who rent out whole apartments and houses in Broome's residential suburbs, which is not allowed under local laws.
People sharing a room or part of their property with visitors will now be forced to seek approval as a bed and breakfast and comply with rules in relation to things like parking and swimming pools.
"We're not really the same as a bed and breakfast," the operator said.
"We're just doing home-sharing on a home-sharing platform.
"Formal B&Bs have got advertising signs out the front, which is not something that we intend to do."

'Action long overdue'
The local authority warned that if owners were convicted of an offence under the Planning and Development Act, they could face fines up to $200,000 and, in the case of a continuing offence, $25,000 for each day they continued to operate.
The move has been welcomed by tourism businesses in the town that have been stepping up pressure on the council to act.
A report by the Broome Tourism Leadership Group found that of almost 200 Airbnb listings in the town, 160 were not compliant with local laws.
Of those, 78 were entire houses or apartments with no resident present.
The group estimated that during the latest tourism season, the industry as a whole lost $4.29 million in revenue due to what it called "non-compliant Airbnb listings".
The group's secretary, Michael Leake, said these operators were "free-riding the system", as well as negatively affecting Broome's residential areas.
"People who don't even live in the area are running properties by phone — there's no responsibility, no accountability if something goes wrong," he said.
"And the neighbours are stuck with it.
Read more here.
Written by Claire Moodie.