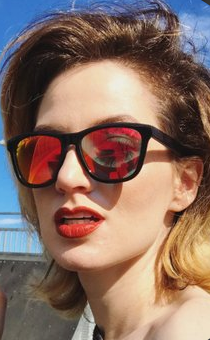 AN Airbnb host called Ben Newman was left shocked after four people booked to stay at his three-bedroom property – but 25 people showed up.
The owner's girlfriend, Mary Numair live-tweeted the entire scenario which ended up with the party stealing from the bathroom, and the posts have since gone viral.
Mary wrote: "Omg you guys. My boyfriend has been renting his house on Airbnb and has a group of 4 people this weekend. Except 25 people showed up. Twenty f***ing five."
She explained that her boyfriend had a CCTV camera at his house that showed a large amount of people heading in, instead of the four people that had booked to stay.
She continued: "When they showed up, his nest camera alerted they were there. He checked and holy s*** just a sea of people.
"So he calls the guy and is like 'hey man, not to be rude but that looks like a lot more than four. My house can't accommodate large events.' The guy is like "oh gosh, I'm so sorry. We're doing a quick bible study and then they're leaving."
Mary explained that her boyfriend "begrudgingly" allowed the group to continue their bible study class before they left, but then the CCTV camera showed that even more people were still turning up.
Mary wrote: "F***ing MORE PEOPLE SHOW UP. More and more and more."
"Finally he calls @Airbnb and they're like "are you sure you can't accommodate them?" LITERAL DOZENS OF PEOPLE ON A SMALL RURAL SEPTIC SYSTEM, NAH."
Once Mary and her boyfriend got in contact with Airbnb, the company told them that the guests were claiming there was an agreement in place to let 25 people stay.
She wrote: "So! @airbnb calls back the guy, calls my boyfriend back and says 'the guy says you had a verbal agreement to let 25 or so people stay.' WHAT THE FUCK. It's a 3 bedroom house. NO. F*** NO."
Airbnb then agreed that the rogue customers would have to leave the house, and called the guests to tell them to leave.
However the guests objected to being asked to leave.
Mary wrote: "OH ALSO, the guy said "we're just a large Christian bible study group. What does it matter if it's more than 4" LIKE WHAT THE F*** DOES LOVING JESUS MEAN YOU GET AWAY WITH THIS S***."
Mary and her boyfriend eventually drove to the property to make sure that the guests would leave, and when she got there, nobody had left.
Airbnb then messaged them, writing: "I know the guests really violated the rules for having additional guests on the listing but I'm sure it's not that easy for the guest to leave the listing.
"I would like to ask what are the possible options we can give to guest as a courtesy… it's late at night, 11.22pm".
When Mary and Ben got to the house, they discovered that the extra guests were still there.
She tweeted: "Oh by the way, they had a few people sneak out the back but there's a lot of people still here.
"He wasn't aware that we were coming so that's why he lied about that."
She was then made even more furiousn after the extra guests had finally left, to find out that they had stolen expensive shampoo and conditioner from the bathroom.
Mary wrote: "OH AND THEY STOLE ALL THE SHAMPOO AND CONDITIONER.
"And the body wash. All three were the big sizes of EO. That's like 60 bucks (£46)."
After everyone had left the property, Mary revealed that she felt she had at least been supported by Airbnb throughout the ordeal.
Twitter user Anna Draa asked Mary: "I'm curious, did you feel AirBnb backed you up as a host?"
Mary replied: "Yeah. Especially once we made it clear that we had video proof they were willfully breaking a major house rule and repeatedly lying about it."
She later tweeted to reveal that Airbnb had sent her $75 (£57) for the missing toiletries, as well as $625.65 (£482) for the reservation fee that they would have missed out on as the guests left early.
Airbnb's official rules on how to be a good guest and a good host
Rules for guests
Honor your commitments (including arrival time) and any house rules.
Enjoy your host's home as if you were staying with friends. Be respectful of your neighbours.
Get your host's permission before having guests over.
When in doubt, reach out to your host with any questions or problems that arise.
Always leave an honest review for your host to help guide future guests. Airbnb is built on community, and your host will also be invited to leave a review for you.
Rules for hosts
Provide essential amenities: This includes toilet paper, soap, linens/sheets, and at least one towel and pillow per booked guest
Be responsive: Maintain a high response rate by replying to booking enquiries and reservation requests within 24 hours.
Accept reservation requests: Make guests feel welcome by accepting requests whenever you're available.
Avoid cancellations: Airbnb takes cancellations seriously and asks all hosts to avoid cancelling on guests – their travel plans depend on it.
Maintain a high overall rating: Guests like to know they can expect a consistent level of quality, no matter where they book.
Turkey holidays are cheaper than ever – here's why (and where to book)
The company tweeted: "As we discussed on the phone, if there are any other damages as a result of this incident please document the damage with photos and let me know, so we can assist you as soon as possible."
Airbnb told Sun Online Travel: "We have fully supported our host and followed up with our guest regarding this incident. The overwhelming majority of Airbnb guests are respectful travellers, but when issues happen, we work to make things right."
We previously revealed the worst types of Airbnb guests – according to the hosts themselves.