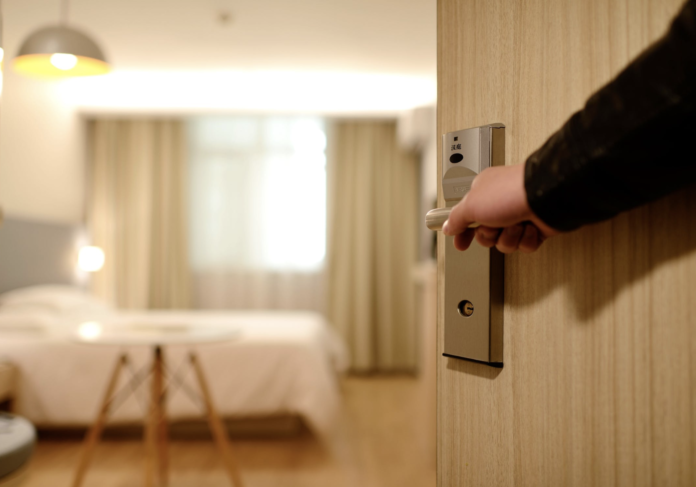 The news that 20 apartment owners in a far West Side luxury condo building were raided and received violations for renting out their units short-term is a reminder the city won't tolerate illegal activity via sites like Airbnb and is cracking down on condo owners who disregard the law.
And in case you're thinking the raid was a one-time thing, think again. The "extensive violations written show a clear need for building ownership and management to take action," Christian Klossner, executive director of the mayor's office of special enforcement, tells The Wall Street Journal. (If you suspect there are illegal short-term rentals in your building, you can call 311 or submit a complaint online.)
So if you are a condo owner considering renting your apartment out short term (or suspect one of your neighbors may be doing so), what do you need to know? First, it's key to remember that it's illegal for New Yorkers who live in buildings with three or more residential units to rent their apartments out for less than 30 days, unless the owner or leaseholder is present during the stay.
Within rent-stabilized buildings, there are restrictions on what residents can legally charge via sites like Airbnb. Co-ops don't allow short-term leases and although condos can't prohibit leasing, the bylaws will require minimum and maximum lease terms and might also have rules against vacation rentals.
Even if you own a single-family home, your ability to rent it out is restricted by zoning rules. You would have to look up your Certificate of Occupancy and potentially make changes if you intended to rent your place out. It could even mean involving an architect because the building would have to meet the structural requirements for a rooming house.
The penalties for illegally renting on Airbnb in New York City include fines as well as possible eviction. In the case of the recent violations at the 500-unit Atelier tower, it was owners within the building who identified the problem. They sent a list of apartments to the city that they thought were being illegally rented. Suitcases regularly rolling down the corridors might be your first clue. In some cases, as in a Brighton Beach retirement community targeted in 2016, vacationers with backpacks were a dead giveaway. It is within a board's legal rights to take action against an owner if they are still breaking the rental rules 30 days after a written notice has been issued.
Written by Emily Myers for brickunderground.com.