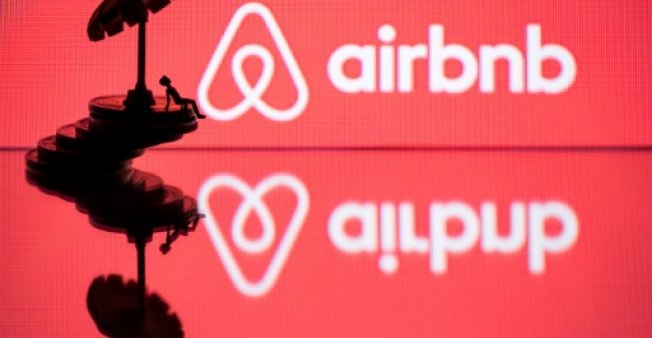 Dubbed "Reformbnb," the international conference will include political, academic and hotel industry officials.
It represents the latest escalation by the hotel industry and affordable housing activists against the popular home sharing site and comes at a time when the state and city, as well as cities worldwide, have sought to more tightly regulated these sites.
Among those set to appear are city Controller Scott Stringer, New York City Council Speaker Corey Johnson, London Assemblyman Tom Copley as well as government officials from Barcelona and Chile.
Hotel industry officials from the U.S., Europe, Japan, South America, and Australia are also set to attend the conference that kicks off Monday morning at a East 48th Street hotel.
The conference's goal, according to an advisory, is "to hear from these leaders about how their cities are being impacted by Airbnb, what steps they're taking toward regulation and enforcement, and to share best practices, the latest data, advocacy/organizing tools and build consensus toward a coordinated global effort for more proactive and data-driven enforcement and regulatory regimes."
Tom Cayler, a housing group organizer and leader of the West Side Neighborhood Alliance's illegal hotels task force, said the conference is part of an effort to fight back against "wealthy investors using Airbnb to scoop up our affordable housing and push out tenants."
Citing the Facebook controversies, Cayler said that "this is a unique moment for the global community to come together and show big tech companies like Airbnb that our communities will continue to mobilize to protect the housing and safety of our neighborhoods."
Anti-Airbnb forces say that in New York City, home-sharing violations this year through Nov. 1 rose 41% over 2017, while fines rose 111% during the same period due to a 2016 state law banning the advertising of illegal short-term rentals.
Airbnb — which says the bulk of its hosts are middle class New Yorkers looking to earn extra money to stay in their homes — is fighting back with a noon protest featuring its hosts and backers outside the conference.
The company is also unveiling Monday a new digital ad hitting the U.S. hotel industry for making record profits the past five years, including $77 billion last year while also receiving government subsidies.
"But we can't earn extra money on Airbnb?" the ad says.
But even while fighting back, Airbnb's Josh Meltzer in a statement said "it's time for a truce" between the two warring sides.
He cited record number of Airbnb guest arrivals this past summer in New York City and what he said is the reality that home-sharing isn't going anywhere.
"After years of fighting, the reality is that we both remain in this same position, with the big hotels on one side and our host community on the other," Meltzer said. "And the consequences of that stalemate are far greater than just wins and losses tallied in one column or the other."
While the state and city look to enact tighter regulations on home-sharing, Airbnb helped write a bill sponsored by Assemblyman Joseph Lentol (D-Brooklyn), that would allow apartment dwellers to rent out their units for less than 30 days.
It would also prohibit short-term rental hosts from having more than one listing in New York City on a home-sharing site, impose a mandatory registration system for hosts in the city, and would bar hosts who have repeated state or city violations.
The hotel industry and housing activists strongly oppose the bill.