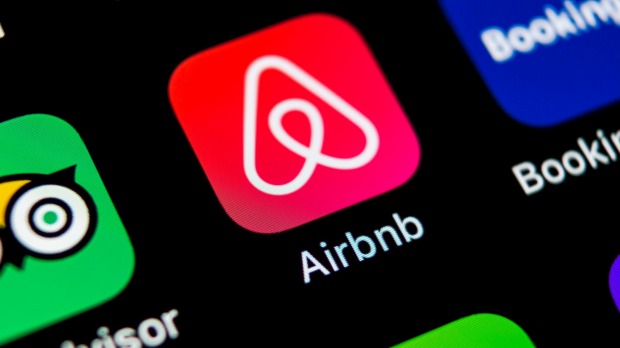 A bill to regulate home-sharing giant Airbnb passed the City Council Wednesday but with a far less severe penalty than was originally considered.
The Council voted unanimously, 45-0, to force the company to report its local listings to the Mayor's Office of Special Enforcement. Failure to report could result in a fine of $1,500 per listing — a dramatic drop from the bill's original proposed maximum fine of $25,000.
That fine was slashed out of concern that the original fees could be considered too onerous when Airbnb sues, according to a source close to negotiations. The company is considering a lawsuit on online privacy grounds.
The legislation's passage is a win for the Hotel Trades Council, the local hotel workers' union, which sees the proliferation of short-term rentals as an existential threat.
Short-term sublets without on-site hosts are already banned in most city apartment buildings and homes, but the new law could amp up enforcement.
Airbnb has portrayed its legislative loss as a case of lawmakers' subservience to a powerful union. In a conference call with reporters Tuesday, Airbnb's global policy head, Chris Lehane, called it "bellhop politics."
City Council Speaker Corey Johnson, speaking at a press conference Wednesday, shot back that Lehane's comment was "a nasty thing to say about bellhops."
"Are they trying to denigrate people who are bellhops?" he asked. "There are plenty of bellhops in New York City who are immigrants, there are plenty of bellhops who are trying to make a good life for themselves and for their families."
Johnson says he has long supported the containment of Airbnb, even before the hotel workers' union backed him in the speaker's race and dropped $100,000 on city elections last year. He was particularly concerned about constituents who complained to him about neighbors running makeshift motels, he said.
The bill's lead sponsor, Council Member Carlina Rivera, framed the bill as primarily a response to the city's affordable housing crisis. Housing activists say the short-term rentals suck up what could otherwise be long-term homes for New Yorkers.
When asked about regulatory deals cut in other cities, Johnson accused Airbnb of refusing to play ball with the city. Airbnb took issue with the characterization, sending on copies of unanswered emails to Rivera's staff. Her office said she had met with the company and held a conference call in recent weeks.
Airbnb and the Hotel Trades Council have fought a four-year public relations war in New York, with millions spent on ads on both sides. The union highlights the toll that homes-as-hotel-rooms takes on affordable housing. The company emphasizes the benefits of extra income for longtime locals.
Stanley "Skip" Karol, an Airbnb host who testified at a City Council hearing about the legislation in June, filed a complaint in federal court against the city Wednesday morning, claiming retaliation from the Office of Special Enforcement. Renting out part of his home on Airbnb is necessary for him to remain there, he said, and the $32,000 in fines levied against him would further threaten his ability to do so.
"If I end up having to pay these summonses, I don't know if I'll be able to stay in the house, because honestly I don't have this money," Karol said.
Mayor Bill de Blasio, who has yet to veto a single bill since he took office, is expected to sign the bill.