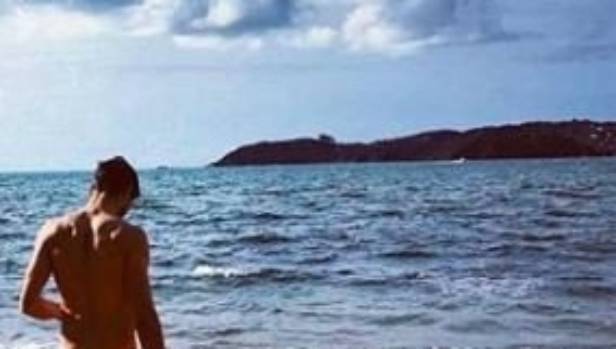 The recent case of a couple who were kicked out of their Northland Airbnb for being naked in a spa pool is a timely reminder that you never know what kind of host or guest you'll end up with.
While private accommodation sites are great alternatives to traditional hotels in many respects, it's important to remember that they're not hotels. Hotel staff are trained to be welcoming and helpful and keep their tempers under control and opinions on guests private – Airbnb hosts are not. Hotel staff mightn't give a rat's behind if you watch the sunrise from the spa pool in your birthday suit, eat smelly smoked kippers for breakfast, do a screechy rendition of Whitney's I will always love you in the shower or watch TV in your undies – but an Airbnb host just might.
Similarly, if you're a host, you can't assume guests will share your preference for peace and quiet in the morning and pride in keeping your living quarters spotless. Or that their opinions and lifestyle choices will match your own. "Normal" is a subjective concept after all.
Do you have an Airbnb story to share? Email us at travel@stuff.co.nz
Lauren Eve says the hosts at an Airbnb lodge in Paihia, "went off" at her and her partner after discovering them watching the sunrise naked from a spa pool they believed to be private. They proceeded to kick the couple out, giving them a few hours to pack up their things and find a new place.
"It is clear to us that the hosts used a few minutes violation of the spa pool timing rule (that we only got informed about after we had paid) to kick us out because they had a problem with us being nude in a private area we had booked and paid for," Eve says.
An Airbnb spokesperson said the spa was actually in shared area.
"It was also made clear by the hosts in the house rules and in a separate message to the guests that the spa was in shared area and was only to be booked for one hour."
The hosts have now taken down the listing, but screenshots show the deck area was described as "shared". It was not specified whether the spa was included in this shared deck area.
Eve and her partner apologised and got out of the spa pool as requested, she says, but the hosts were "aggressive" and refused to "talk about it like adults".
"One of them then followed us around screaming about how it's disgusting and what if they found a pube etcetera for an hour while we packed up."
When they tried to explain that what they were doing was legal, Eve says the hosts were "super rude".
Eve says she studied the "house rules" on the lodge's listing and found nothing forbidding nudity – she claims a nudity clause has been added since the couple stayed there in June.
In her view, being nude in a pool is actually more hygienic than wearing clothing.
"Togs carry a range of different bacteria into that kind of facility on top of what people bring in with their bodies. A slither of fabric protects nothing. The issue is not one of hygiene. How do they think people shower? Do they expect couples to remain clothed in the bed?"
The lodge's "interaction with guests" policy on its Airbnb page says: "While we live on the property, you can rest assured you will have privacy and relaxation during your stay. It does however, mean we are close at hand should you require any assistance or information about the local area or the facilities we offer."
The owners did not respond to repeated requests for comment.
In New Zealand, there is no law prohibiting public nakedness, but police can consider charges for behaviour considered obscene, indecent, offensive or disorderly.
Eve believes that hosts who disallow something that is legal need to make it clear before booking.
"When you book a place to stay in and pay for it, it is completely fair to have an expectation around privacy and being allowed to use that place within the bounds of the law and what the host rules are. We were doing this. Hosts should not be able to come into areas they have told you are private and police your behaviour outside of this…
"[Our hosts] were obviously really angered and confronted by us being our natural selves. We were there to enjoy our weekend and do some snorkelling – not to cause issues. We treated them and their home with respect. We were not treated in kind."
Eve feels that they should not have to pay for the 12 hours they were at the lodge as they were made to leave early, had to pay for last-minute alternative accommodation and cancel pre-booked activities and "were made to feel awful".
"We have used Airbnb a lot in the past and it just isn't right that they don't fix this with us," she says.
Whether you believe Eve and her partner or the hosts were in the wrong here, it's clear this experience was no fun for anyone. While there's nothing you can do to avoid your own Airbnb disaster entirely, there are things you can do to reduce the chances of things going wrong.