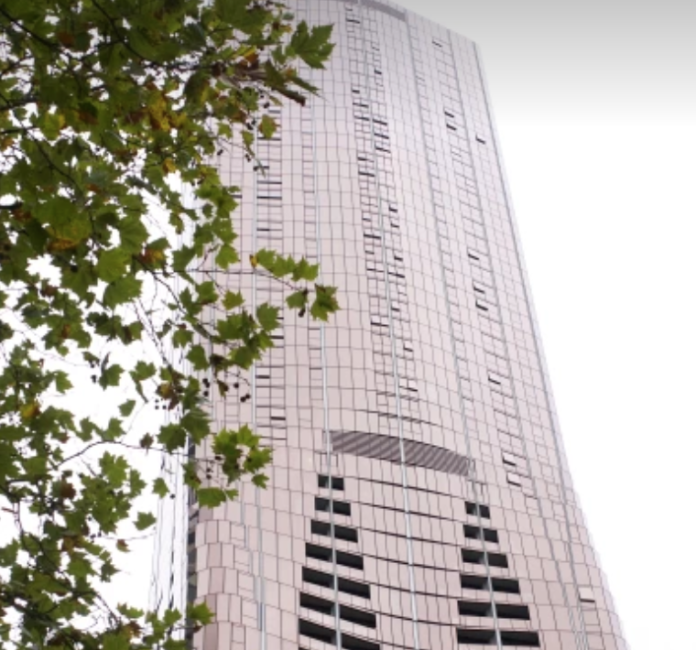 Premier Daniel Andrews says he is "open" to tightening short-stay rental laws in the wake of the killing of a 19-year-old woman in a tower dominated by Airbnb lettings.
A homicide investigation is underway into the death of Laa Chol in A'Beckett Street's Eq Tower on Saturday.
Ms Chol's death followed reports by Fairfax Media's Australian Financial Review in May that the recently completed tower had been swamped by investor owners letting apartments via Airbnb and other short-stay sites.
Airbnb has confirmed the death occurred in a short-stay apartment leased through its platform.
Asked whether the death was in any way linked to anti-social behaviour around Airbnb lettings, Mr Andrews on Monday told ABC Radio: "We certainly would be open to having a look at whether there's anything we can do from a regulatory point of view."
He said Consumer Affairs Minister Marlene Kairouz was "already doing some work on this".
Airbnb is extremely popular in Melbourne, with the city among the world's top 20 for short-term rentals in late 2017, according to Inside Airbnb.
The site, which scrapes data from Airbnb's website, found more than 12,000 properties in Melbourne.
Labor promised at the 2014 election to protect owners from "unruly 'short stay' parties". In 2016 then-consumer affairs minister Jane Garrett promised to stamp out bad behaviour and "reduce disruption caused by some rogue short-stay visitors".
Under the proposed changes, the Victorian Civil and Administrative Tribunal could have awarded compensation of up to $2000 to neighbours affected by parties.
But the Short-Stay Accommodation Bill was not passed. Ms Kairouz said the government had "tougher laws ready to go" but the Coalition had blocked them.
The Opposition's consumer affairs spokeswoman Heidi Victoria said owners and renters "subjected to regular wild parties" needed tougher laws than Labor had drafted.
Airbnb wants Labor's proposed laws brought in, with its head of public policy Brent Thomas saying they would "would target those who repeatedly do the wrong thing".
But Docklands resident Marshall Delves said Airbnb had been very pleased with Labor's laws, which he said would have made "zero difference".
"It was a Mickey Mouse bill put up in order to say they had kept their [election] promise," said Mr Delves, director of apartment resident lobby group We Live Here, and also the building manager at the Watergate apartments.
He said Airbnb and other short-stay website lettings were a terrible issue.
"We've had people check in just so they can go through the mailboxes and leave. We've had the police through that many times I can't tell you."
St Kilda resident Fiona Healy has also been badly affected by short-stay rentals.
A two-bedroom apartment in her Robe Street block is let online by its owner – with each bedroom rented separately (via Facebook group Fairy Floss Real Estate rather than Airbnb).
With the lounge converted to a bedroom as well, the apartment brings its owner close to $1000 a week, she said.
Ms Healy moved into her property last year but said the problem apartment in the block of 12 had been leased to backpackers who regularly partied there.
Her body corporate was powerless to prevent short-term rentals, she said. "We can't dictate to the owner the conditions she leases it out under."
Airbnb has faced a tough year as more international cities crack down on unregulated short-stays.
In Sydney, owners can't let short-term apartments for more than 180 nights a year. And a vote of more than 75 per cent of owners in a block can now ban short-term lettings outright.
Japan is also preparing to enforce tougher laws on apartment sharing, and protest movements in cities such as Venice, Berlin and San Francisco have seen residents publicise the negative effect of short-term lets forcing out long-term locals.
Krystyna Kynst is another St Kilda resident with less extreme problems in her seven-unit apartment block. "Three are on Airbnb permanently," she said.
While the guests who used the apartments in her block were "usually quite nice – it's not a wreck-the-place issue", the constant coming and going of tourists had undermined the residential community she once had.
"We're losing that sense of knowing your neighbours, who might water the plants, feed the pets, the proverbial cup of sugar – it's more insidious than the party house problem."
Greens MP for Melbourne, Ellen Sandell, has lobbied the state government for four years to act on problems with short-stay lettings.
"There's been no action and it's taken a crisis for Daniel Andrews to become interested," she said. She said Melbourne's inner city should be "filled with thriving communities, not just unregulated quasi-hotels".
The government needed to "encourage the sharing economy, but make sure it doesn't become the 'taking' economy," said Ms Sandell, whose seat takes in some areas where Airbnb has had its biggest impact.
She recommended following the lead of cities like Sydney and Seattle, which have more heavily regulated apartments solely let out for short-stays.
She said the Greens were talking with the government about potential compromises to get its short-stay bill passed.