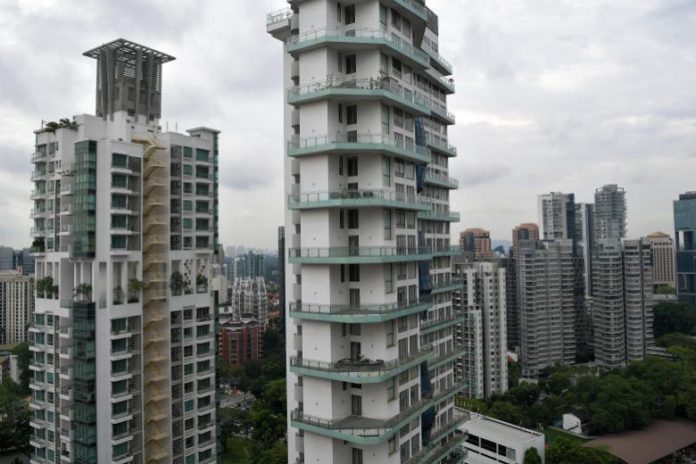 SINGAPORE – The Urban Redevelopment Authority (URA) has commissioned a more detailed survey of Singaporeans' views on short-term accommodations, after a public consultation earlier this year yielded mixed results.
The survey, to be conducted by a research firm, will complement feedback obtained through the public consultation exercise and meetings with stakeholders, URA said.
"We will continue to study the matter carefully, before deciding on the next steps forward," a spokesman said on Monday (July 23).
Earlier this month, National Development Minister Lawrence Wong said in Parliament that new laws allowing for Airbnb-style stays are unlikely to come any time soon. He was responding to MPs' questions about an ongoing review of a proposed framework for regulating short-term rentals of private homes.
Currently, stays in private homes have to be for at least three months. Among the proposals made is one to allow properties to be used as short-term accommodation for up to 90 days, as long as owners who hold 80 per cent of the share value agree to a change in land use.
But feedback has been mixed so far, though URA did not give the breakdown of responses from the public consultation exercise, which ended in May.
"Some felt that the proposed regulations were overly stringent. But others thought that tighter regulations were needed, especially to address the concerns of those who might not be willing to have their residential apartments let out for short-term accommodation," said the URA spokesman.
Airbnb head of public policy in South-east Asia Mich Goh welcomed the move to conduct a survey, saying it is "sensible to make informed decisions driven by accurate and representative data". She cited her firm's poll conducted in 2017, where 70 per cent of Singaporeans said they should be allowed to do what they want with their own homes.
Observers said the survey should be wide enough, both in terms of the number of respondents approached and the different groups of affected residents.
Dr Boh Wai Fong, head of Information Technology and Operations Management Division at Nanyang Business School, said it is important to identify the relevant segments for the survey. It should include residents in condominiums and Housing Board flats in different regions, as well as investors, landlords, tenants and others including businesses and hotels.
Each sample size should be at least 200 to 300 in number, she added.
"The survey should capture what positive and negative impacts the respondents expect, and what kind of experience they might have had in the past," she said.
International Property Advisor Ku Swee Yong said respondents must have sufficient information for the survey to be meaningful. "They need to be taken through the entire list of pros and concerns of a short-term stay because this is a new thing here," he said.
"Otherwise it would be like asking people during the time of horse-drawn carriages what they think about a car."