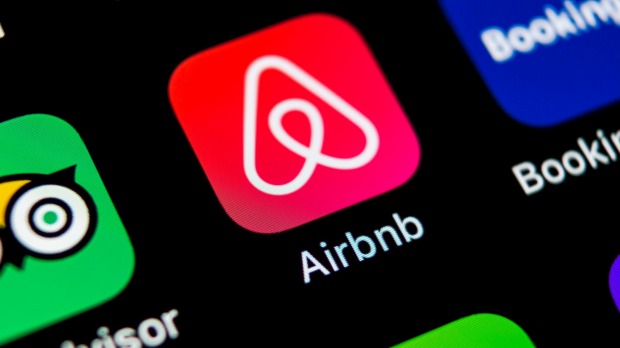 SYDNEY: Airbnb and other short-term letting websites have been a hot topic of debate for some time.
In Australia, New South Wales is on the verge of announcing a new short-term letting policy.
Our research suggests about a quarter of Airbnb properties in the city are essentially commercial short-term letting operations.
But as cities like Berlin and Barcelona have learned, regulating these platforms is not always easy. Enforcing restrictions against individual hosts can be costly. Airbnb has also challenged regulations limiting short-term letting.
At the same time, there has been a lot of hype about platforms like Airbnb as leaders of a new "sharing economy". This has made some governments wary of interfering with a potentially lucrative economic driver.
READ: Airbnb can't be Robin Hood, it must obey Singapore's 'house rules', a commentary. 
READ: Regulating Airbnb rentals not pressing until numbers grow, a commentary. 
HOW DO YOU TELL IF IT'S SHARING OR BUSINESS?
To ensure these new platforms are regulated effectively, it's important that we understand exactly what they do, and the impact they've having.
Despite Airbnb's efforts to promote itself as being all about sharing, there's a mix of activities happening on its platform.
Our new research, found that in late 2016, about a quarter of Sydney's Airbnb listings were best viewed as short-term letting businesses, rather than examples of the sharing economy in action.
The figure was greater for other global cities we looked at – 26 per cent in New York, 28 per cent in London and Hong Kong, and a hefty 49 per cent in Paris.
The "sharing economy" here refers to the economic activity involving the sharing of excess capacity in an asset or service, which is driven by a sharing attitude.
Looking closely at listing data from the five cities, we identified two categories of use:
House sharing, which includes advertising part of a house (a private or shared room) or a whole house for a small portion of the year (up to 90 days). These uses suggest that the property is otherwise meeting someone's permanent housing needs.
Traditional short-term lets, meaning properties permanently offered for short-term rental, thus preventing their use as long-term housing. This includes properties available or booked for more than 90 days per year, and those where the host has multiple listings.
By categorising listings this way, we get a clearer sense of whether Airbnb is really being used to share spare housing capacity, or to run commercial rental accommodation.
USING AIRBNB FOR COMMERCIAL ACTIVITY
A significant share of Airbnb hosts are using the platform to engage in economic activity that existed long before Airbnb did – that is, dwellings are used as serviced apartments, B&Bs or holiday rentals. This is commercial activity, not sharing. These properties aren't just "excess" unused housing space and there's no "sharing attitude" involved.
While commercial properties are not the majority of listings, research suggests this activity nonetheless generates a larger proportion of Airbnb's income than home-share activity.
In many cities, this activity is also already subject to planning laws and land-use regulations about "tourist accommodation". This means these Airbnb listings are potentially in breach of existing laws.
In Sydney, traditional short-term lets which takes a quarter of listings, were overwhelmingly concentrated in suburbs with very tight rental markets.
Since the rapid growth of Airbnb late 2016, Australia now has 87 per cent more listings. That's a lot of properties in popular neighbourhoods that might otherwise be long-term rentals. So not only is this commercial activity not "sharing" at all, it's also potentially pushing renters into shared living elsewhere, by reducing the amount of available rentals.
WHAT DOES THIS MEAN FOR REGULATION?
So where does this leave regulators? In our view, any policy decision needs to account for the different uses of these platforms, and be particularly focused on the impact of commercial short-term letting.
While house sharing also raises concerns – particularly in apartment complexes – it at least fits the "sharing economy" model and arguably provides some of the shared financial, social and environmental benefits sharing economy supporters claim.
At the same time, regulators need to act on the lack of transparency in debates about platforms like Airbnb. Without good data, it will be tough for regulators to target their efforts at the most problematic aspects of new technologies. As we conclude in our research paper:
If Airbnb is genuinely committed to the ideal of 'sharing', as it regularly claims, it should share its data with regulators, even if it is not made publicly available. Airbnb's unwillingness to do so (to date) indicates its sharing rhetoric is more of a sales pitch than a guiding philosophy.
Laura Crommelin and Laurence Troy are research lecturers at City Futures Research Centre in UNSW. Chris Martin is research fellow at UNSW's City Housing programme. This commentary first appeared on The Conversation. Read the original here.