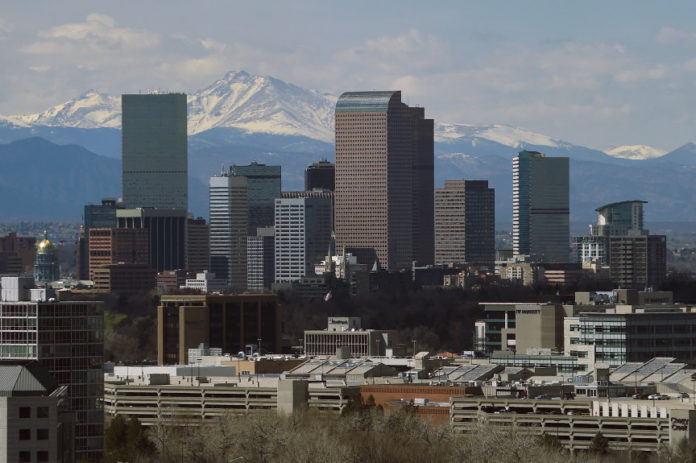 Denver's short-term rental market is peppered with outdated and inactive listings, netting undeserving property owners citations and forcing city officials to investigate a problem they say tech companies could quickly solve themselves.
But those companies have yet to produce results, Denver officials say, leaving the city with the sole responsibility for separating legitimate short-term rentals from lapsed or illegal ones.
"For two years, the city of Denver has been asking Airbnb for one, to remove old, outdated listings," said Eric Escudero, spokesperson for the city's Department of Excise and Licenses, "and, two, to require people when they list their home to enter their short-term rental licensing number."
No luck, though, Escudero said. Airbnb is the biggest stakeholder in town, controlling 93% of the short-term rental market. Just last month, the department sent 40 questionable listings to the online giant and has yet to hear back, he said — a statement the company disputes.
"Airbnb responded immediately detailing proposed solutions, which remain under consideration by the city," Sam Randall, a company spokesperson, said in a statement.
As short-term rentals have increased in popularity, cities across the country have struggled with how best to police them, often accusing the companies — primarily Airbnb — of doing little to help them.
Randall disagreed that the company has ignored Denver.
"This situation remains a rarity and Airbnb has been in nearly weekly communication and had multiple recent engagements with the City on the topic of enforcement tools. We have presented solutions to the City and are awaiting feedback," he said in an emailed statement.
But it's not a rarity, Escudero said. Rather, it's a major issue for a city that's striving for one of the highest short-term rental compliance rates in the country. The company and the city are indeed discussing possible solutions, but in two years no concrete agreement has been reached, he said.
"It's drag it out, drag it out, drag it out, we'll get back to you," Escudero said.
In addition, the company has proposed conditions for agreeing to comply with the city's laws, he said.
"We welcome these conversations but require all businesses active in Denver to comply with the rules without special preference or protections," he said.
Randall said Airbnb is following the law — and, in fact, has gone above and beyond what's legally required to suggest solutions.
The problem is that when old rental operators move they often fail to deactivate their accounts, Escudero said. New owners then move in, unaware that pictures of their home interior are posted online for all to see and the listings appear active — as though the new owners are operating without a license.
Read more here.
Written by Conrad Swanson.