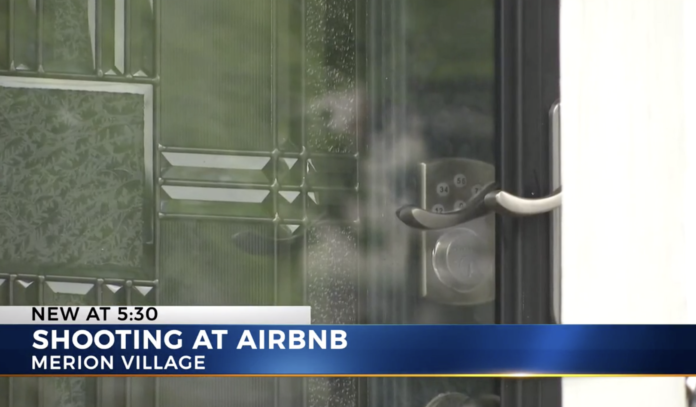 A shootout broke out at an AirBNB in Merion Village this past weekend, leaving at least one neighbor hoping the residence finds a permanent occupant.
Neighbors said online that they believe it was the first time the home was rented out using the popular AirBNB service.
Neighbors said they called the police several times late Saturday night and early Sunday morning, believing a party was happening and was getting out of control. They said nothing was done until shots were fired.
"It got worse," Merion Village resident Kim Gaal said. "It just started getting crazy."
Neighbors said it started as a party and ended in a shootout.
"I went to bed, missed part of it, until gunshots went off," said Gaal.
Gaal lives across the street from the AirBNB where the shooting took place.
She said she didn't stay up to monitor the party, but knows several neighbors, including her niece, called 9-1-1 to complain about the noise.
Gaal said nothing happened and the next thing she knew, gunshots woke her up at 4 a.m.
"WTH, like are you kidding me, really, this is off the hook," she said.
Columbus police said one man was shot. He was taken to Grant Medical Center and is in stable condition.
There are several bullet holes in the house and even some trash left in the yard from Saturday's party.
Gaal said she's never wanted an AirBNB this close to where she lives.
When asked what she thought when she first heard about the AirBNB opening across the street from her home, she said, "A hot mess. It's going to be in our beautiful neighborhood."
No one opened the door to the home when a reporter knocked.
Gaal said she hopes the owner reconsiders his AirBNB.
"I'm praying that he rents it to a family, you know," she said. "We don't want an AirBNB, we don't."
Calls to the owner of the home have not been returned.
A spokesperson with AirBNB said they are looking into the matter immediately.