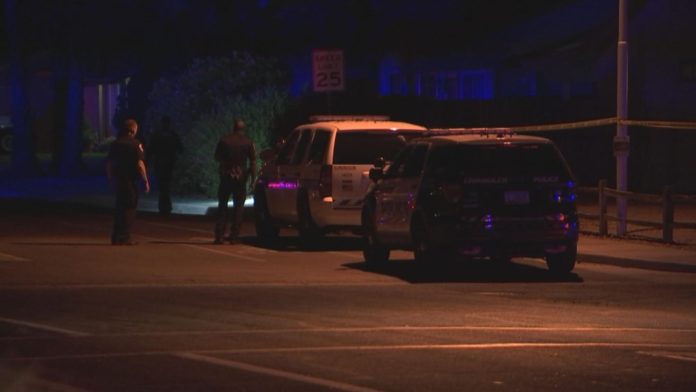 A man has turned himself in following a house party shooting that left another man dead early Sunday morning.
The incident occurred at a home near Ray Road and McClintock Drive.
According to Chandler police, they received calls of shots fired at the residence with reports of people fleeing from the home.
Chandler police confirmed that the home was being rented through popular website Airbnb.
When officers arrived, they found a 26-year-old man lying in the backyard with multiple gun shot wounds. He later died of his injuries.
Officers later learned there was a party at the residence when an argument broke out.
Police say a man involved in the shooting turned himself in and is speaking with detectives.
Kyle Sikes, a neighbor who heard the shooting, recalled the incident.
"I thought somebody was messing with my truck, my Harley or something like that," he said, "Then I got up and said 'that's gunfire."
Sikes mentioned the overpowering smell of gunpowder in the air.
A woman who lives three houses away from the shooting said she's outraged that AirBnb guests are capable of endangering the neighborhood she's called home for five years. She happens to be moving from the neighborhood this weekend.
Stephanie Washington, another neighbor on the street, believes people are going to judge the community after they hear what happened."People are just going to hear bits and pieces and think, 'oh, that's not a safe neighborhood,'" she said. "But it's really outsiders."
There are no outstanding suspects at this time.
Airbnb released the following statement regarding the deadly shooting:
"We are deeply saddened by the loss of life, and we stand ready to support Chandler law enforcement with their investigation of this tragedy. The safety of our community is a key priority, and with more than 2 million guests checking into Airbnb listings every night, negative incidents are incredibly rare."
---
Copyright 2019 KPHO/KTVK (KPHO Broadcasting Corporation). All rights reserved.