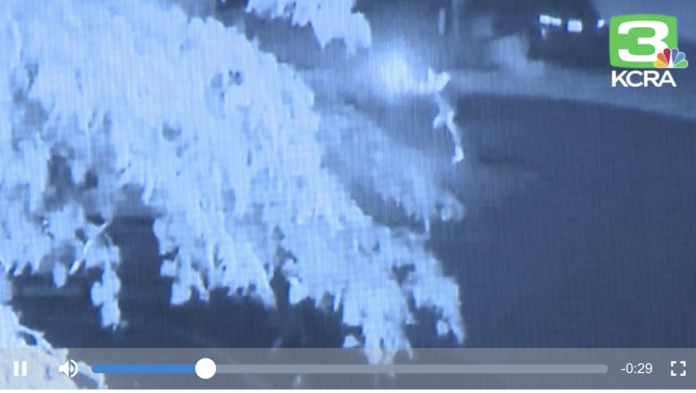 ELK GROVE, Calif. (KCRA) —
One person was wounded in a shootout Friday night at a house party at an Airbnb in Elk Grove, police said.
Officers responded at about 11:30 p.m. to a report of gunshots at a large party at a home in the 8900 block of Gables Mill Place, the Elk Grove Police Department said.
"All of a sudden, me and my girl were in the house and we just heard 'bang, bang, bang, bang, bang.' It was like nine shots," neighbor Mitchell Harris said.
At some point during the party, a man in a red hooded sweatshirt approached a group standing in the home's front yard and started shooting, according to police.

Someone in the group shot back at the man. It was then that someone walking toward the party was hit in the leg by a stray bullet, police said.Play Video
Neighbors said a young woman renting the home for the night on Airbnb had let them know they were throwing a graduation party.
"Maybe (the homeowner) didn't know it was going to be, but the young ladies knew it was going to be a graduation party, because they came over and talked to us and gave us a phone number and told us that if things got too loud to call them instead of police," neighbor Dean Thomas said.
Home surveillance video shows multiple shots fired by one person and dozens more people fleeing the home. The Airbnb listing shows a maximum capacity of five people.
"The actions reported violate everything the global Airbnb community stands for," Airbnb said in a statement to KCRA 3. "We have suspended the booking guest from our platform while we urgently investigate this incident and stand ready to work with local law enforcement. There have been over a half a billion Airbnb guest arrivals to date and negative incidents are extremely rare."
However, the home was still listed on the short-term rental site as of Monday afternoon.
Airbnb said hosts have $1 million coverage for host damage, as well as an additional $1 million insurance policy for third-party damage or bodily injury.
No arrests have been made.
"Some of the suspect description is super vague, so we're asking for any help from the public, or who was there that night, to reach out to us," Elk Grove police Officer Jason Jimenez said. "These short-term rentals allow for this type of behavior if they're not watched closely by the people who are renting them out."

Elk Grove police are asking anyone with information to contact the detective bureau at 916-478-8060 or the Sacramento Valley Crime Stoppers at 916-443-HELP (4357).