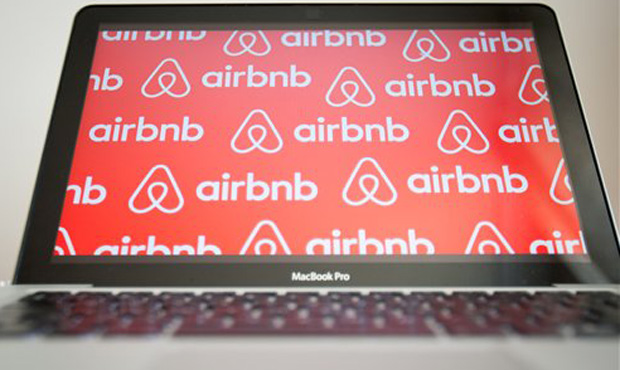 BUTTE COUNTY, Calif. — Airbnb, the popular short-term rental service used worldwide, is stirring up controversy among residents living in Butte County.
On Tuesday, the Butte County Board of Supervisors met to discuss implementing an ordinance that would establish a permit process before someone can list their property for short-term renting and vacation rentals.
Dan Raner, a Forest Ranch resident, is unhappy that one of his neighbors has been listing their property on Airbnb.
"If anyone wants to open a private commercial hotel maybe they should've bought in another zone instead of this one," said Raner.
That neighbor, Raner says, is John Blenkush. "We love sharing this place with other people. It's just the two of us and it's really big for us," said Blenkush.
Blenkush says he has loved listing his permanent property on Airbnb for guests to vacation at. The property, while not currently posted on the website, runs at a rate of $350 a night and can sleep up to eight people.
Raner says that himself and several other neighbors are unhappy Blenkush is listing his property as a short-term rental.
"Airbnb and VRBO are wonderful and everyone thinks they're wonderful. But if you live next door it become a whole different issue," said Raner.
Raner also added that Blenkush and he share the same private road and both pay an equal amount to maintain them. However, Raner says that vacationers staying at the short-term rental can damage the roadway.
"I have an issue when people complain about that because I'm not watching who comes up their driveway," said Blenkush. Raner also argued that the short-term renters use the same water well, but Blenkush insisted the renters use less than when his wife and he are staying there.
Raner says that noise can also be an issue. But, Blenkush says that all of his guests have been wonderful. Blenkush has been a super host on airbnb, also known as experienced hosts who provide a shining example for other hosts, according to Airbnb. To become one, you have to have excellent ratings and frequent guests.
While Blenkush is not currently renting to short-term renters, he says he might list the property again in the future.
As for the Butte County Board of Supervisors, they revised the ordinance on Tuesday and plan on voting on it on December 11.
To read what the ordinance would entail, the comprehensive ordinance can be viewed here.