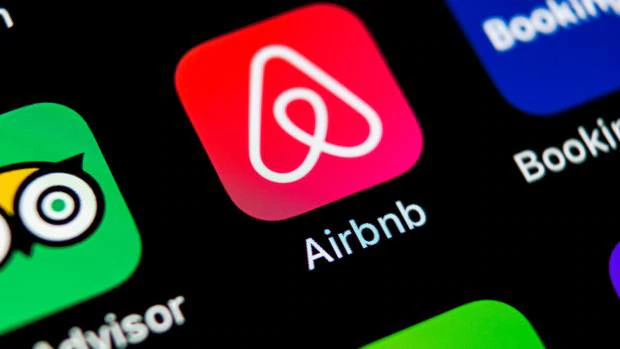 Panicked Auckland schools have scrambled to shut down a mass party organised by international students at a private house that was booked on Airbnb.
Between 300 and 400 students were expected at tonight's party in a luxury five-bedroom Half Moon Bay home that is rented out for up to $500 a night for a maximum of five guests.
The planned gathering was arranged by an international student studying at Macleans College, sparking fears about student safety, the risk of physical damage to the house and potential reputational damage to schools.
The incident is the latest involving unsanctioned teen parties in privately rented holiday homes, where word has been spread via social media.
After learning of the plans this week, Macleans principal Steven Hargreaves and international student director Phil Goodyer contacted all other Auckland secondary schools to warn them of the potential party and try to prevent the unsanctioned after hours event going ahead.
They hope they have done enough but it is unclear whether the party will still occur at another location.
Agencies for international homestay families were also informed and homestay parents told not to let their children attend.
"The rumour was there were going to be 300 or more there so the potential risk to the kids, to the property, not to mention the reputation of the school, meant we had to intervene," Hargreaves said.
"When we heard a number of our international students were either attending or involved in the organisation of the party we felt we had to advise them to cancel what they had planned."
Luciana Sasdelli at international student agency Discovery said she had informed all 50 of her students' host families about the planned event.
"I'm not sure if we stopped the party but we advised the parents that it is not safe. There is no supervision, it doesn't sound good," she said.
"We have told all of our families that the students should not go to the party."
She said the students' families overseas trusted that New Zealand was a safe country and the company had a duty to look after the teenagers.
Macleans College contacted the owner of the property to inform them of the potential party and the school's efforts to stop it.
"It's a huge property and it might have all gone smoothly but there's potential for it to go wrong with 300-plus people," Hargreaves said.
"Lets hope we have got in front of it."
Hargreaves had spoken to the students concerned and said the international director would be monitoring the situation throughout the weekend.
Last year $100,000 of damage was done to a house in Dairy Flat after a party organised via social media got out of control.
Footage of the aftermath showed smashed toilets, graffiti and badly damaged walls and fittings.
Following the incident, police warned people hosting parties to avoid posting "open invites" on social media because they usually led to uninvited guests.
Police could not confirm if they were aware of tonight's cancelled party.
The Weekend Herald contacted the owner of the house who said, in a written statement: "Sorry, I don't know what you are talking about."
Airbnb were investigating the booking and said any party at the property contravened the "house rules" which stated no parties or noise after 7pm.
In June, a teenager was permanently banned from Airbnb after booking a property for an alcohol-fuelled party in Dunedin.
Airbnb policy restricts bookings to people aged 18 years and older.
The incident raised questions about whether the site's systems and processes were robust.
Airbnb launched an internal review into the Dunedin incident.
"We are constantly working to improve our platform, our policies, and our protections because even one incident is one too many," the organisation's statement read.
Earlier this year, international news outlets reported nearly US$20,000 in damage was caused when an American Airbnb guest threw a party for more than 300 people in her host's home.
Even more devastating was the Canadian couple who rented out their house for a weekend to 'wedding guests', who caused $80,000 in damage.
Airbnb began in San Francisco in 2008 as a way of helping people at a conference to find temporary accommodation.
The company has since become a travel industry juggernaut and was recently valued at US$31 billion.