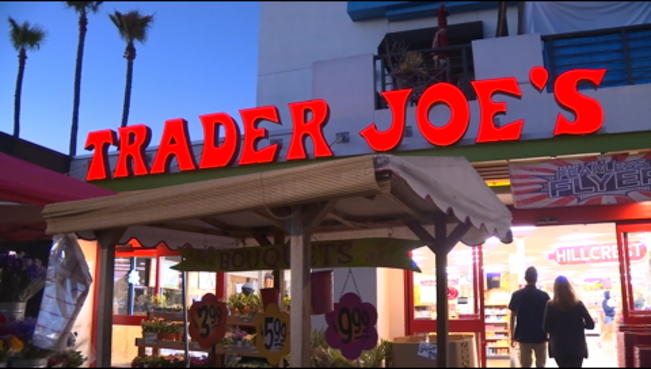 Popular grocer Trader Joe's has filed a lawsuit asking a judge to halt signature gathering for petitions in front of its stores after customers across San Diego complained of aggressive tactics by gatherers.
Despite the company's policy prohibiting such activity, stores in Mission Valley, Point Loma, Pacific Beach and Hillcrest all reported aggressive signature solicitors.
Signature gatherers have been out in full force trying to collect John Hancocks from San Diegans in support of replacing recently-passed short-term vacation rental legislation.
Hillcrest Trader Joe's customer Heidi Wagner says Sunday she experienced the signature hard sell, first hand.
"There were a lot of them. They were sort of crowded around here and getting into people's space," Wagner said.
Some store managers told NBC 7 they've fielded multiple complaints about aggressive solicitors. They said gatherers worked in groups day and night last week but haven't been seen for two days.
Trader Joe's lawsuit is the first court action filed in connection with the new vacation rental rules. Filed last Friday, Trader Joe's is asking for a restraining order against Airbnb and the firm that's collecting the signatures, PCI Consultants.
The grocer accuses these companies of being behind the initiative to force the city council to rewrite or repeal short-term rental restrictions — or let voters have their say.
Airbnb issued the following statement on Thursday:
"Today, the Judge declined to grant Trader Joe's request. Tens of thousands of San Diegans signed a petition because they want fair, reasonable regulations that protect their right to share their homes and make ends meet."
Opponents of the city's new short-term rental restrictions have until late next week to gather some 36,000 valid signatures. The City Council could be forced to rewrite or repeal the rules, or put them before voters, likely in November 2020.