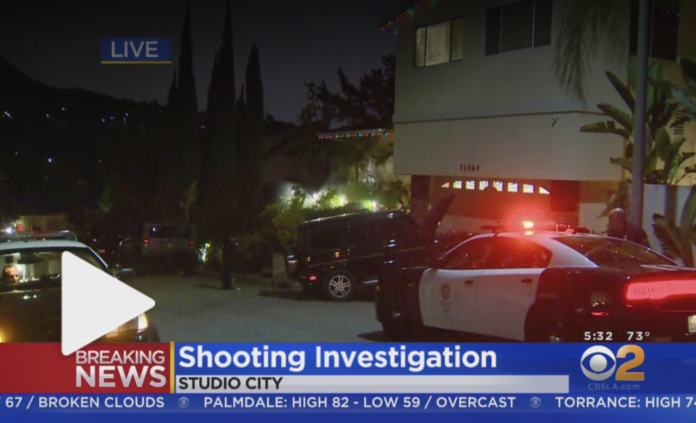 STUDIO CITY (CBSLA) — Gunshots rang out in the middle of the night, waking residents in Studio City and bringing a large LAPD response to a usually quiet hillside neighborhood.
At least half a dozen LAPD squad cars were on the scene of Dona Evita Drive in Studio City, where neighbors reported hearing between four and eight gunshots at about 3:50 a.m. It's not clear, however, if anyone was actually shot, but neighbors say they've seen bullet casings in the street.
Police converged on a home that neighbors say is an Airbnb that has seen plenty of traffic recently in the form of parties and music videos that have been shot there.
Immediately after the gunshots rang out, neighbors say they saw high-end cars, including a Mercedes, speed off. A police helicopter initially searched the neighborhood for any possible suspects.
The shots were fired either near the front or from the inside of the home. Officers ordered several people out of the home with a bullhorn, and they have been detained for questioning.