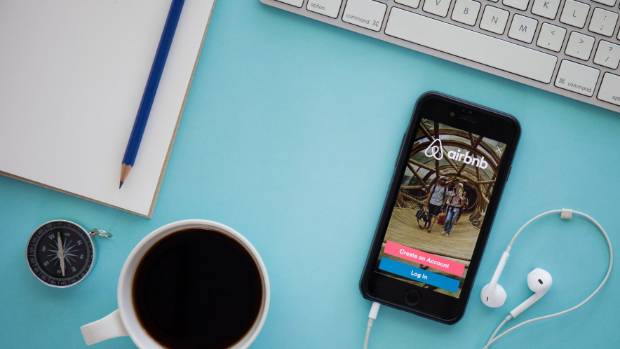 Westland Airbnb hosts will have to pay commercial rates as the district council cracks down on home businesses.
Mayor Bruce Smith said Westland District Council was focusing on gathering commercial rates from people earning money from Airbnb or using their homes as businesses.
Smith said there were 92 properties in Hokitika alone advertised on Airbnb.
"We've had the policy since 2015. Nothing has changed," he said.
"The policy clearly states if the person is renting their house or room for residential purposes to a tenant they don't have to pay commercial rates. But if they rent it on a platform like Airbnb or Book a Bach and earn more than $15,000 then they are rated as commercial.
"It was identified in 2015 that people were earning a lot of money from Airbnb properties, but weren't paying commercial rates on that. It doesn't cover the mum and pop type people who rent it out only for a month."
Smith acknowledged it was possible people could try hide their incomes.
"If someone is on Airbnb and is clearly earning well over $15,000, but not paying commercial rates, there will be consequences. If people have misled council the rate will be adjusted and they will get penalties," he said.
If a person was working from a home workshop or office, the property owner would be charged commercial rates for the portion of the house used for business. For example, the owner of a 100 square metre home with a 10sqm office would be charged rates at 10 per cent commercial and 90 per cent residential.
Commercial rates, which Smith labelled "very fair", were about double residential and included $900 for tourism promotion. Many rental agreements do not allow tenants to use residential properties for commercial purposes.
The council has sent 1200 letters to people whose rates and residential addresses differ.
Hokitika jade carver Aden Hoglund said he was unhappy to have received a letter.
"I've been working from home since 1992 and the council have known my business is working from home and they have never charged me commercial rates. Now suddenly 1200 of us have got letters saying we need to pay commercial rates," he said.
He wrote to the council to appeal the policy.
"Why do farms not pay commercial rates? My workshop is only 63sqm, so I'm prepared to pay commercial rates only on that," he said.
He was pleased Airbnb hosts had to pay the same rates as motels, but believed some people would try to hide their income to avoid the higher rates.