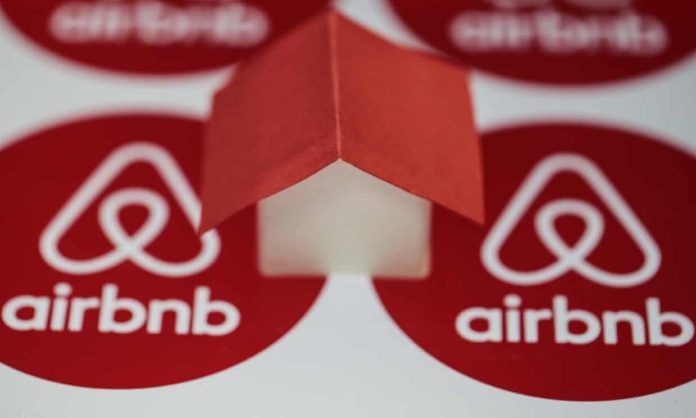 Short-term lettings through Airbnb and other online platforms are "growing out of control" in London with up to one in 50 of all homes now estimated to be available, town hall bosses have claimed.
The spread of short term lets is encouraging antisocial behaviour and criminality with residents increasingly complaining about them being used as party houses and for prostitution and drug dealing, councils in the capital said. They believe it is pushing up rents and reducing the availability of homes for the rising number of households who are temporarily homeless, which in England hit 56,280 last year – the highest level since 2010.
Westminster city council said recent problems include a property in Knightsbridge being used as a brothel, a mansion block near Hyde Park where more than a 100 of the 530 flats are thought to be in use as short-term rentals and a mews house in Marylebone rented on Airbnb for five people where police had to shut down a party for 50.
"At a time when almost one in 50 Londoners is homeless, it's ridiculous that potentially one in 50 London homes is rented out as a short-term let," said Darren Rodwell, the leader of Barking and Dagenham council and the London Council's lead on housing. "The market is growing out of control. Boroughs are hearing more and more complaints about short term lets linked to anti-social behaviour and even criminality."
Airbnb disputes the figures, which it said are flawed and based on "inflated data" caused by counting the same properties multiple times. It also said the snapshot was taken in December, a peak period for bookings.
A spokesperson said: "We are good partners to London and nearly half of local entire home listings on Airbnb are rented less than just 30 nights a year."
However the London Borough of Camden, a short-term-let hotspot, said more than 7,000 properties were used as in this way last year, with 48% exceeding the 90-night limit.
London Councils, a cross-party organisation, is now demanding stronger regulation and it wants government action to provide mandatory registration of short-term lets and powers to punish irresponsible property owners.
Earlier this month the Scottish government announced new powers for councils north of the border to license short-term landlords with powers to insist planning permission is sought before a whole property is switched to short-term lets. Campaigners in the historic centre of Edinburgh have complained the area has been overrun by properties turned over to short-term lettings.
Read more here.
Written by Robert Booth.