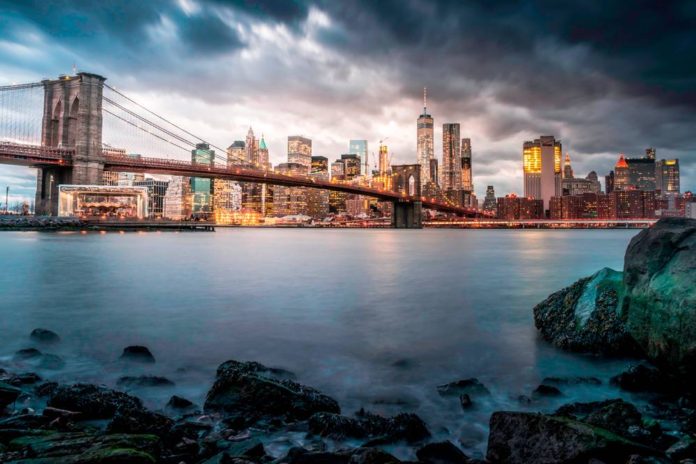 Airbnb Inc. is in talks with New York City to resolve a lawsuit over an ordinance that would require the home-sharing company to turn over data on hosts, jeopardizing thousands of listings in one of its biggest domestic markets.
The San Francisco-based startup filed the suit in 2018, along with Expedia Group Inc.'s HomeAway, claiming the legislation would violate privacy laws. It would also allow the city to figure out which listings violate New York's regulations that ban entire apartments from being rented for fewer than 30 days without a tenant present. That limits legal short-term rentals to one- and two-family homes or spare bedrooms.
On Friday, U.S. District Judge Paul Engelmayer in Manhattan granted a request to temporarily put the case on hold. Airbnb declined to comment.
New York has some of the strictest rental regulations in the country, and Airbnb has been at odds with the city for almost its entire 11-year existence. But it hasn't stopped some 55,000 listings proliferating across the Big Apple. New York City officials estimate about two-thirds of those listings — or 35,000 — could break local laws.
Airbnb's August 2018 complaint called the law an "extraordinary act of government overreach." About a year ago, Engelmayer issued a preliminary injunction putting the ordinance on hold while the case proceeds. At the time he called the scale of production required to comply with the ordinance "breathtaking."
A successful agreement in New York would pave the way for a smoother stock listing for Airbnb, which was last privately valued at $31 billion. The company has said it plans to go public later this year and resolving regulatory overhang will give investors a clearer picture about its business and future market opportunity.
Engelmayer ordered Airbnb and New York to update the court in 30 days.
Written by Olivia Carville and Erik Larson for Bloomberg.com.