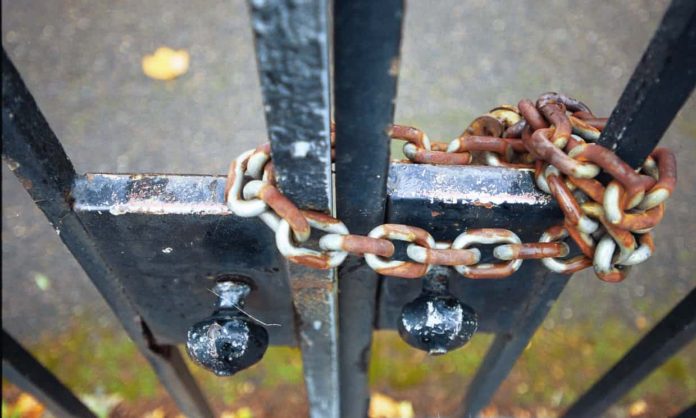 I got £1,500 compensation when I threatened legal action after a villa disaster
When Damian White and family finally arrived at the three-bed villa in Portimão, Portugal, they booked through Airbnb – after spending hours searching for it with incomplete address details – they didn't realise this was just the start of their holiday from hell.
At the villa, no one was there to welcome them or give them the keys. The property was locked up and unattended. Calls to the owners went unanswered, and they could not get through to Airbnb. Unable to find anywhere else to stay and with the night closing in, the White family were forced to spend the first night of their holiday trying to catch a few hours sleep in their small hire car.
"We had no reply from the host or Airbnb to repeated phone calls, so we slept in the car until we found emergency accommodation," says White. "Due to the late notice and the need to rent a new three bed villa the cost to us far exceeded the original cost."
The only villa they were able to find at short notice was available for just one night – at a cost of €395 (£350) – and then they had to move and unpack again 24 hours later. After that, they were able to find a villa for the rest of their holiday, but in total they were £1,700 out of pocket.
Eventually, Damian was able to get through to Airbnb. It apologised, and said the behaviour of the missing host was unacceptable. It offered to refund the original £514.93 the family had paid for the villa and gave them a $50 (£38) coupon to be used against a future Airbnb booking. But that was it – there was no offer to refund the huge extra expense they had suffered.
Damian was furious. Their holiday had been ruined, they had to pay out huge amounts for a new villa, and been forced to sleep in a car.
It didn't help that Airbnb's customer service response was gushingly inappropriate. "I hope you're having a wonderful afternoon so far," Airbnb said in an email to Damian as he was in the midst of sorting out the disaster. "Thank you so much for being an Awesome Airbnb User Damian and have a great day!" it added.
While still abroad, Damian decided to show how awesome he was by demanding that Airbnb pay up for the holiday. He emailed Airbnb: "I'm very disappointed no one has contacted me in three days and left us to fend for ourselves. You have a responsibility towards your customers which you have not shown to us. I shall be opening a case on our return and writing to as many consumer champions as I can so that this incident and your lack of any kind of help receives a larger audience."
Damian carried out his threat, issuing proceedings in the small claims court as soon as he returned – notwithstanding what he says was Airbnb's initial refusal to give him an address for a summons "due to security". Damian estimated his loss to be a total of £1,464, taking into account the refund of the £514 and including £70 for the court fees.
The legal threat worked miraculously well. Damian issued the summons on 17 July, and just four days later Airbnb agreed to pay out his full claim.
"We note that in your case, you have been refunded the full value of the reservation, £514.93 We do acknowledge that the level of service provided by Airbnb customer service fell short of our standards and your expectations. In the interests of bringing this matter to a close swiftly, Airbnb is prepared as a gesture of goodwill, and without any admission of liability, to offer you a goodwill payment of £1,464.91, the full value of the claim, including the cost involved in filing this county court claim."
The lesson from Damian's experience? Use the government's Money Claim Online service – it's relatively simple, and you can reclaim court fees if your claim is successful.
Damian White is a pseudonym
I lost £3,175 on a booking –only through the Guardian have I now got it back
Jonathan Dooley, 35, from London, planned a fabulous group holiday with 13 friends from all over the world, booking a seven-bed villa just outside Palma, Majorca, at £455 a night. Everyone booked their flights – some arriving from the US, some from Germany, others from the UK – but shortly after booking Jonathan discovered he had been scammed. The property did not exist. It was an entirely bogus listing posted on Airbnb.
"I lost £3,175 and had a group of very angry individuals who had not only already purchased their flights but had also shopped for the holiday. I have made many holiday reservations in the past and have never been a victim of fraud."
Airbnb initially rebuffed his claim for compensation, saying he went outside its payments architecture and was dealing with the "owner" directly. Airbnb says its golden rule is that "as long as you stay on the platform and only pay via Airbnb, scams simply cannot succeed".
But Jonathan insisted that he was aware of scams, and had stayed within Airbnb's system. He contacted Guardian Money to press his case, with screenshot evidence of his transactions. "I was directed by the Airbnb app to contact the host to confirm the dates and proceed with the booking, and was provided with their email address as the only form of contact. The confirmation email with payment instructions and the welcome email advising that the home awaits our trip were generated through the Airbnb platform to trick me into believing they were genuine. Airbnb gave this host their stamp of approval allowing them to operate, and I strongly believe they should have taken measures to vet them to ensure their credibility and legitimacy."
Guardian Money put his case to Airbnb, which is repaying him. Its subsequent investigation found that Jonathan did indeed have a case. The email that Jonathan responded to on the Airbnb site was that of the fraudsters. It said that it constantly "scrubs" its website to remove such emails, but hadn't spotted this one. It accepted that its "defences missed an email address in the listing description. We scan for this, and scrub out personal information, but clearly this example got through and we are reviewing how that happened."
Jonathan has now found another villa in Majorca, at roughly the same price though much further from the airport than the first one, where the group will meet up in two weeks' time. "Without your help this wouldn't have happened – so thank you very much, Guardian," he says.
The lesson for other travellers? It's probably a good idea to take screenshots or photographs on your phone during the booking process so that you have evidence later on.
Jonathan Dooley is a pseudonym
A double booking and a €350 bill for 'damage' we knew nothing about
When Bronia Kita's university student son and four friends turned up for two nights at an Airbnb in Galway, Ireland, they were told there would be two beds plus a mattress on the floor and a private bathroom. On arrival, they found just one bed and two mattresses on the floor. They felt they had no choice but to accept. The next day, the host said she'd double booked, and they'd have to move. Eventually they were forced to share with a family staying in the same flat.
"As if this weren't bad enough, the host later texted my son, claiming the bed in their first room was broken and demanding €350 to replace it. He replied that they were not aware of any damage and requested evidence, which she did not provide," says Bronia.
Later the host provided a photograph of a piece of wood under the bed that she said had been damaged. "He reiterated that they were not aware of causing any damage, pointing out that the sum of money she was claiming was excessive and asking why the bed couldn't be fixed. She didn't reply and he and his friends assumed she was just trying it on."
But Airbnb emailed him 10 days later saying a complaint had been filed by the host, and that he had 72 hours to respond. It later upheld the complaint and took the money from one of the members of his party. Airbnb also accepted the host's claim that seven people, not five, had come to stay, which Bronia says is absurd. "Five people stayed in the room, as per the booking, and the host could see this when she arrived to move them on."
Bronia says her son was too young to battle an internet giant, so she took up the cudgels herself. But Airbnb's dispute resolution centre – which did not accept calls – emailed that there was nothing it could do.
"I must stress that we as a family and my son and friends have used Airbnb on a number of occasions in the past without encountering any problems, but I have since done some research and found that bogus claims are not uncommon – unsurprisingly, if they make it so easy. We don't even know if the photograph was of the bed my son and his friend slept in. It could be a bed in another property, or even an image from the internet. We were shown no evidence that the bed had cost €350, either, and the website for the Dublin branch of Ikea has double bed frames starting at €75.
"Clearly, Airbnb's system for dealing with damage claims needs examining, as it is ripe for abuse: if a bogus claim is accepted on the grounds of one unauthenticated photograph, what could they do to prove their innocence?"
After Money intervened, Airbnb refunded Bronia's son and friends 50% of the cost of their reservation "for the inconvenience of moving rooms". But it stood firm on the damage, saying the host had provided documentation establishing the price of the replacement bed frame.
The Guardian recommends Airbnbers take pictures of the property when they leave and send them to the owner to prove it was left in good condition.