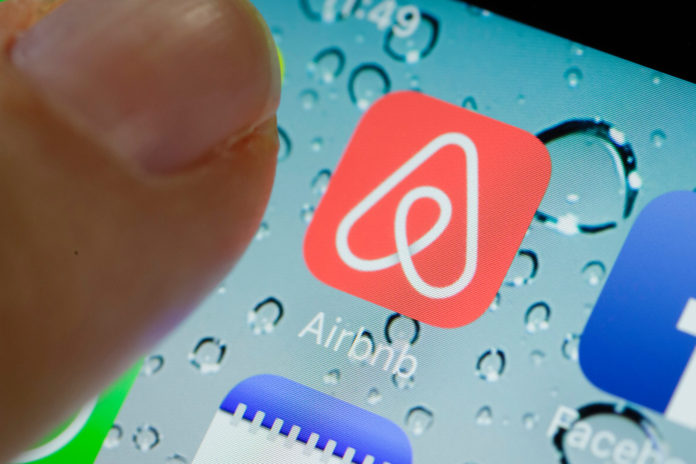 AIRBNB could lead to WA towns becoming full of shortstay holiday homes, with no long-term rentals available for locals and a loss of community and soul.
That's the possibility raised in submissions to a WA parliamentary inquiry considering measures to regulate shortstay accommodation, including a cap on the number of days a year a property can be rented or allowing regional towns to gazette "Airbnb-free zones".
The inquiry was launched after rising tensions between owners of licensed short-stay businesses, such as hotels, serviced apartments and bed and breakfasts, who say there is not a level playing field with unlicensed operators who advertise through websites such as Airbnb.
In a submission looking at various options for regulating the industry, the Department of Planning, Lands and Heritage warned that the rise of Airbnb meant more properties were advertised for short-stay tourist accommodation instead of long-term rentals.
In towns such as Margaret River and Dunsborough in the South West, that meant fewer available homes for local residents and a danger of eroding the community.
"There is a lack of long-term residential rentals in regional areas of the State, and in particular the South West. Many residential properties are being purchased specifically for short-stay accommodation with short-term rentals being more profitable than longterm residential rentals," the submission said.
A draft document by the Department of Planning shows options for regulating the "sharing economy short-term accommodation" include: ALLOWING individual councils to ban Airbnb rentals in certain areas. REGULATING properties where the owner is not present but exempting "mum and dad landlords" who live at the property and rent a room or studio. STIPULATING that Airbnb rentals must be a minimum of two nights and landlords must register with the council and provide on-site parking, like a City of Fremantle system. CAPPING the number of days a non-hosted property can be rented, as in Sydney where a 180-day limit applies.
Australian Hotels Association (AHA) WA chief executive Bradley Woods said some towns could lose their soul if short-stay rentals dominated the streets. He cited research which showed NSW meccas Bondi Beach, Manly and Byron Bay had as many as one in every seven properties listed on Airbnb, pricing out locals.
"Failure to address the issue of unregistered short-stay accommodation can have a profound and negative impact on communities," he said. "A sense of community is eroded when long-term tenants are priced out of the market. There are also growing concerns being expressed by local residents across the State who do not want to be living next door to a quasi-hotel, which impacts on community amenity and neighbourhood identity."
However, the inquiry was told a cap on rental days would require "significant policing by local government", and may not lead to more housing for long-term tenants.
Department of Planning, Lands and Heritage directorgeneral Gail McGowan said any regulation would have to balance "promoting tourism, protecting the rights of individuals, allowing mums and dads to make a bit of money, and . . . the level playing field issue".
According to Airbnb, there are about 11,500 properties listed in WA, including 4000 in Perth, making an average of $6100 a year by leasing accommodation for 34 nights. Airbnb public policy head Brent Thomas said the rules for home sharing were "out of date".