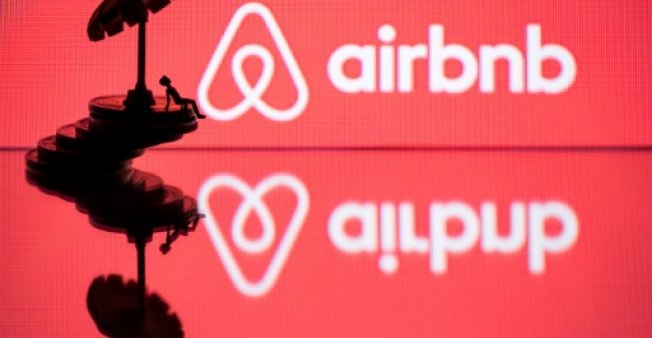 PARIS (AFP) – 
The main trade group for French hotels has sued the home-sharing giant Airbnb, accusing it of unfair competition by "knowingly violating" rules imposed as part of a crackdown in one of the US giant's biggest markets.
In the lawsuit seen by AFP on Tuesday, the UMIH hotel industry body accuses Airbnb of keeping listings online even when they lack the required registration numbers, a rule recently introduced in Paris and other French cities to crack down on people who rent out their property as a full-time business.
Airbnb knows that some owners rent their rooms or apartments for more than the 120-day yearly limit, or that renters are illegally using the site, the lawsuit also claims.
An initial court hearing has been set for February 14, 2019.
"Assuming that one percent of the listings offered by Airbnb are illicit, the total loss for the (hotel) industry would reach tens of millions of euros each year," the UMIH said.
The French hotel association is seeking a symbolic 143 euros ($163) in damages, in line with the nightly rate charged by one illegal Paris renter who was found guilty by a court earlier this year.
The UMIH also wants 50,000 euros ($57,000) to cover its legal fees.
– Paris leads charge –
Paris has led the charge in France against Airbnb and other home-sharing platforms, claiming they have driven up home prices while depriving municipalities of taxes on income which often goes undeclared.
It has imposed stiff penalties on platforms who fail to register their apartments, obtaining 1.38 million euros ($1.57 million) of fines between January and August 15.
In September the Paris city council member in charge of housing said he would seek an outright ban on rentals in the heart of the capital, saying Airbnb was making the city too expensive for locals.
The moves echo actions taken in other tourist hotspots like Amsterdam, Barcelona, Berlin and New York.
An Airbnb spokesman said Tuesday he was "not surprised by this new attempt by the French hotel lobbies, the latest in a long series of legal actions — all of which have been unsuccessful."
Hotels "continue to protect their interests and try to restrict the rights of the French to profit from tourism as well," he said.
Airbnb lists some 500,000 rooms and apartments in France, with an estimated 65,000 in Paris — compared with 80,000 hotel rooms in the capital.
Yet just 38 percent, or about 25,000, of the Paris listings are currently registered, a city official told AFP.