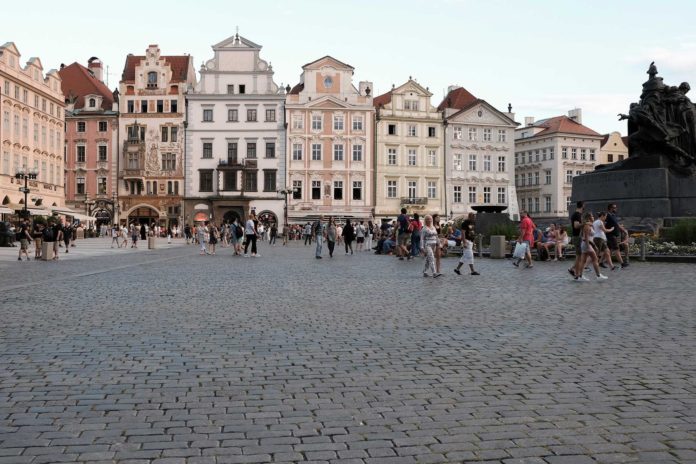 The warren of cobblestone streets around Prague's Old Town Square is home to a 600-year-old astronomical clock, the spires of more than a dozen Gothic and Baroque churches, myriad cafes and clubs—and 3,500 apartments listed on Airbnb and similar services. "Why do I have to listen to drunk tourists at my window all night?" asks Josef Franc, a social media manager fed up with the hubbub. "They're in every building on our street, and I can't sleep during the summer because of the noise."
As the once-dowdy Czech capital has become Europe's No. 5 tourist destination, residents are fretting about the toll the boom is taking. A quarter of the apartments in central Prague are listed on sites such as Airbnb, say city officials, who blame the services for helping fuel a 50 percent jump in property values since 2013. Residents have petitioned the local government to boost oversight of short-term rentals, and increased regulation of Airbnb Inc. was a central issue in October municipal elections. Candidates pledged to raise taxes, tighten rules, and limit the number of nights flats can be rented each year. "The city center is becoming like Disneyland," says district council member Ivan Solil, whose building includes a shared flat. "In a few years there might not be many locals left."
Prague's woes are being echoed across Europe as residents fault Airbnb for hosting loutish visitors and spurring rent increases. Activists in Dublin occupied Airbnb's offices last month and demanded an end to the service. Housing officials in Paris, where 65,000 apartments are listed on the company's website, have proposed a ban on offerings of entire flats. Amsterdam has limited short-term rentals to 30 nights a year. And in Berlin, anyone who rents more than half their apartment must get a permit from local authorities.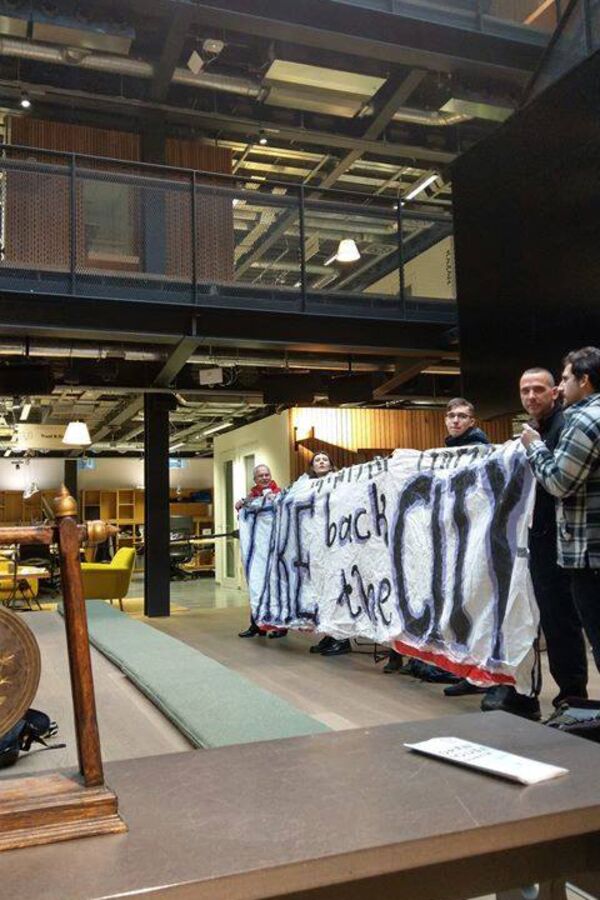 On Oct. 11, the European Commission proposed rules that would compel flat-sharing services to report rental revenue to tax authorities, release data such as the frequency of rentals, and collect the same tourist levies that hotels must charge. Such regulatory measures pose a threat to Airbnb because they'll ultimately tighten supply and increase prices, says Jakub Stanislav, a director at real estate consultant CBRE in the Czech Republic. "As an owner, you will ask yourself whether Airbnb is still the most effective way to monetize your apartment," he says. "And guests will ask themselves whether staying at a hotel isn't a better choice."
Airbnb says it welcomes regulation and insists it's helped reduce prices for visitors while offering a more personalized experience than staying in a hotel. The company in September funded a report by the Center for Economic and Market Analysis, a Prague researcher, that concluded the service had no effect on property prices. "Home sharing on Airbnb is having a positive impact on the great city of Prague and can actually be a solution to challenges" such as a shortage of hotel rooms at peak times, the company said in a statement released with the report.
Some economists caution that politicians should be careful in regulating the services. Airbnb and smaller rivals have helped fuel a tourist boom that pumps $5 billion a year into the Czech economy. Prague in 2017 had 7.7 million visitors, more than 10 percent of whom lodged in the 14,000 private flats available on Airbnb. The company says its guests spent $389 million on rooms, meals, and services in Prague last year. David Kocourek, an economist with Komercni Banka AS, says that while short-term rentals push up property values, they also fill an important economic need. "For some travelers, it's a must," he says. "They wouldn't come without suitable shared flats."
That's little consolation for Czechs who've seen the median cost of housing surge to 11 times the country's average annual salary, the highest level in Europe, according to consulting firm Deloitte. In central Prague, prices have almost doubled, to more than 100,000 Czech koruna per square meter ($400 per square foot), since 2014, with some small flats reaching 300,000 koruna per square meter as investors snap them up for short-term rentals. "The prices are crazy," says Miroslav Linhart, a real estate adviser at Deloitte. Airbnb is "reshaping the city, and the government should start regulating it."
Michael Urban, who leases 25 luxury flats in Prague for as much as 13,000 koruna ($570) per night, says his business contributes to the city's well-being. He employs 20 people such as cleaners and managers to greet guests and says he spends up to 1 million koruna per apartment on renovations—money that otherwise wouldn't have gone into the economy. He contends the vast majority of flats available on Airbnb are two bedrooms or smaller, so they don't have a measurable effect on the housing market in a city of 1.3 million. "They aren't big flats taking space from families," Urban says. "But it's easy to blame Airbnb, because people don't want to blame themselves for not buying years ago when things were cheaper."