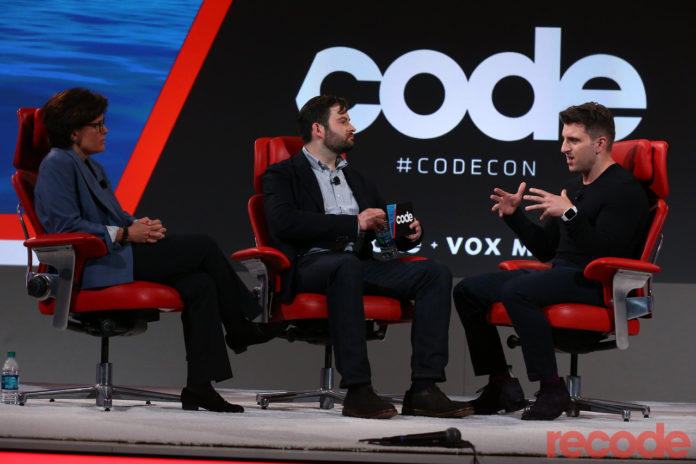 Airbnb  brings in billions of dollars of revenue annually and is profitable on an EBITDA basis, so many wonder if and when the home-sharing company will go public. At the Code Conference today, Airbnb CEO Brian Chesky said the company will "be ready to IPO next year, but I don't know if we will."
He added that he wants to make sure it's a major benefit to the company when Airbnb does go public. Following some more probing, Chesky said he has "no issues with [going public] at all. It could happen."
Meanwhile, Airbnb has been struggling from a regulatory standpoint since at least 2010. Specifically, San Francisco and New York are two of the most difficult cities from a regulatory standpoint, Chesky said.
In New York, for example, there has been a standstill since 2010. At this point, Chesky said he expects it to take a few more years to overcome the challenge in New York.
"It doesn't seem like the end is in sight with that challenge," Chesky said. That challenge, Chesky said, involves the hotel industry and unions that "have galvanized people in these perpetual battles."
Another general critique of Airbnb is its effect on rising rent costs and displacement. Chesky added that if it was simply a business decision, "it probably wouldn't be worth it to stay there" in New York. But Chesky said there are hosts who have come to rely on Airbnb to earn income.
At Code, Chesky also touted Airbnb's experiences product and how it's growing 10x faster than its homes product. Airbnb Experiences sees 1.5 million bookings a year, Chesky said. Experiences, which Airbnb started testing in 2014 and officially launched in 2016, is Airbnb's product that helps travelers find things to do in cities throughout the world.
When it first launched, Airbnb didn't verify the experiences, but after some bad experiences, Airbnb has started verifying them.
"They're doing incredibly well," Chesky said. He added that the "experience economy" is growing and "there will probably be a massive economy around experiences."