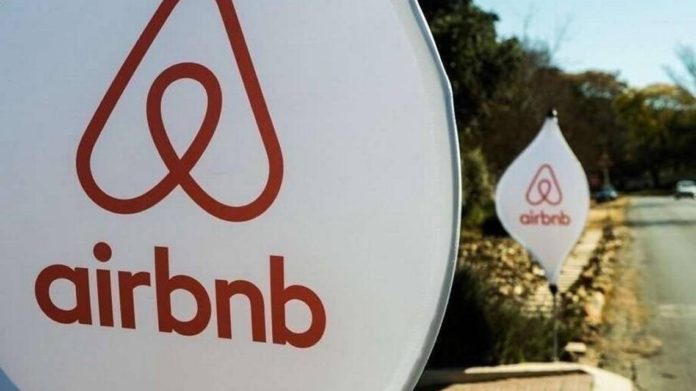 Short-term housing — private rentals such as those offered through the online lodging service Airbnb — could be regulated for the first time as Bellingham officials catch up to the digital economy.
But the issue is facing opposition as the city wrestles with a persistent housing crisis.
Some residents say short-term rentals take income from hotels, motels and workers in the hospitality industry, in addition to reducing the amount of homes and apartments that are available to full-time residents.
Other residents worry about noise and safety issues connected with a steady stream of changing tenants in residential neighborhoods.
"I think what's being said up here is some sort of false equivalency between so-called economic interests and the ability of people here to find housing," said Samish neighborhood resident Dick Conoboy.
"We are giving over to vacationers housing that can be used by our residents here, badly needed," Conoboy said at a Planning Commission hearing in March.
City officials have been examining short-term rental regulations for several months and the the Planning Commission recently approved a proposed ordinance that was forwarded to the City Council.
It divides short-term rentals into three basic categories and defines a short-term rental as a stay of less than 30 days.
Two categories of short-term rentals that would be allowed in residential areas are limited to 90 days annually.
A third category would allow lodging without a limit in the number of days per year, but that category requires a conditional use permit.
Owners would be limited in the number of short-term rental units that they could operate.
A public hearing on the measure is planned for 7 p.m. Monday at City Hall.
"In what bizarro world does it make sense for a city that claims to be in a crisis of affordable housing to sacrifice more of its housing stock to the short-term rental market?" said Mark Sherman of the York Neighborhood Association.
"In a city where some neighborhoods are already composed of 50 percent rentals, exactly why does it make sense to open our neighborhoods to a flood of Airbnbs?" Sherman said in an email last week. "In a city truly interested in affordable housing and social justice, short-term rentals are — at best — a distraction. At worst? Another indication that developers and speculators have the upper-hand in city politics."
Lettered Streets resident Galen Herz said at the March hearing that he opposes a portion of the measure that allows entire homes or apartments to be rented — homes or apartments where the owner doesn't live.
Herz asked the city to consider restricting use of those homes or apartments as short-term rentals until the housing affordability crisis eases and the city's vacancy rate rises to 6 percent.
Current estimates put the rental housing vacancy rate between about 1 percent and 2 percent and the lack of housing is blamed for rapidly rising rents and home prices.
According to recent figures from the Northwest Multiple Listing Service, the median price of homes sold in the first quarter in Bellingham was $425,000.
Median rental rate in Whatcom County was $1,623 a month in February, a 5.6 percent increase compared to a year ago, according to a recent report from Zillow.com.
"This would erode a vital source of homes affordable to our low-income and moderate-income friends and neighbors," Herz said. "Let's keep these homes available for the residents of Bellingham until we're out of this shortage."
Not all neighborhood associations are opposed to the proposed measure.
Wendy Scherrer of Happy Valley said their neighborhood group didn't review the ordinance and instead focused on other long-term housing solutions.
"This new proposed ordinance does support the short-term rental, a positive alternative which helps out with the financial needs of homeowners, housing for tourists, visiting friends or families, as well as people in transition between temporary and permanent housing in Happy Valley," she said in an email. "I believe that the ordinance does balance the needs of neighborhoods with the larger housing needs of the community."
Lisa Pool, a senior planner with the city of Bellingham, said that in the absence of an ordinance, all short-term rentals technically are illegal.
Provisions for bed-and-breakfast lodging would be the closest current regulations, she said.
Pool said that city research showed 214 unique rental listings across various internet sites with a median nightly rate of $95 in February.
Most of those were whole-house rentals and they were concentrated near downtown
Last week, Airbnb alone showed more than 300 short-term rentals in Bellingham.
Not all short-term rentals are used by vacationers, according to speakers at the Planning Commission hearing in March.
Some renters are those whose homes are being remodeled, experiencing furnace failure or plumbing issues, or are rented by people who are working in the region temporarily.
Columbia neighborhood resident Aaron Booker said he started offering a short-term rental when he and his wife faced a financial troubles.
"Out of pure desperation and fear, we tried out Airbnb," Booker said.
"In the past few years, we've experienced traveling nurses, we've helped people who've had a house fire," Booker said. "We had no idea that we were breaking the law, because we've been paying taxes — Airbnb collects those taxes for you."
Booker described himself as an Airbnb landlord who only rents his five properties on a short-term basis during the summer and said he's never had any problems with vacationers causing trouble in the neighborhood.
In addition, he said the number of Airbnb units citywide is skewed because most are only filled in the summer.
"It's a new kind of way of staying in a home, it's a new kind of place to be," he said. "It's not really affecting housing stock. It's affecting people who want to go on vacation."