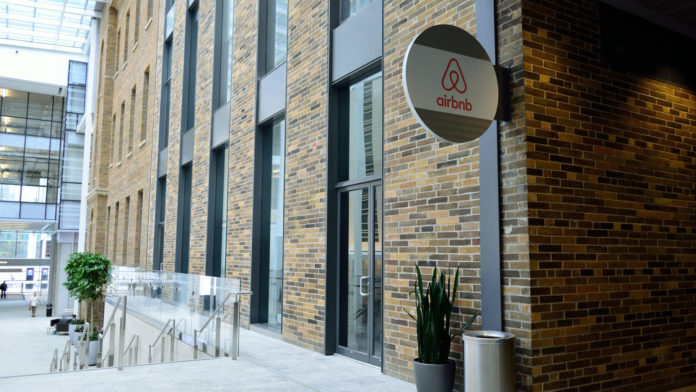 Montgomery County and Loudoun County have become the latest D.C.-area jurisdictions to implement regulations and restrictions on home-sharing services like Airbnb, VRBO, HomeAway, and FlipKey.
Licensure, limits in Montgomery County regulations
In Montgomery County, the new rules, which took effect on July 1, allow the owners of homes or apartments in the county to rent out a bedroom or their entire home for periods of less than a month at a time.  The practice  — known as short-term rentals — was previously only allowed for licensed bed and breakfasts.
"The fundamental component is requiring that the person who wants to put their property or their room on one of the rental platforms must be the primary resident of that property," said Pamela Dunn, the chief of functional planning and policy at the Maryland-National Capital Park and Planning Commission, which helped draw up the new regulations.
"It's either the person that owns the house or the condo or who's authorized to be the primary resident. So you can actually have someone who's renting a house or renting a condo also be able to rent out a room or part of their abode," she added.
And to prevent homeowners from becoming commercial Airbnb operators — especially if they own multiple properties — the new regulations in Montgomery County limit short-term rentals to 120 days per year if the owner is not present during the rental, but no such cap if the owner is present. So if you want to rent a bedroom in your house, you're free to do so as much as you want while you're present in the house; the cap only kicks in when you're not.
The county's new rules also require homeowners who want to put a bedroom or house on a home-sharing service to get a license, which costs $150.
But the new rules are not universal: homeowner associations can still prohibit home-sharing, as can incorporated municipalities in the county. So even though the new regulations are written into the county's zoning code, the City of Gaithersburg, the Town of Garrett Park and the Town of Chevy Chase, to name a few, have already banned short-term rentals. Additionally, accessory dwelling units are not eligible for short-term rentals, and no more than six adults can stay in any one unit at a time.
"Airbnb appreciates that the Montgomery County Council engaged with our host community to pass clear rules for home sharing, and used host input to improve on the regulations," said Airbnb spokeswoman Crystal Davis in an email.
Regional variations in regulations
Loudoun County's rules, which also took effect on July 1, put fewer restrictions on home-sharing, but they do require homeowners who want to rent out bedrooms or full houses on any of the services to register with the county. Further regulations that will be developed in the future are expected to focus on "zoning, land use and public safety issues."
The new rules on home-sharing in both Montgomery and Loudoun counties follow in the footsteps of Arlington County, which started regulating short-term rentals in early 2017, and Alexandria, which started earlier this year. All the jurisdictions also collect taxes for every stay booked on home-sharing services, usually equivalent to hotel occupancy taxes.
The most significant outlier on regulating home-sharing remains D.C., the single hottest market for short-term rentals in the region, with more than 4,400 hosts and 7,000 active rentals. (By comparison, Dunn says Montgomery County has between 600 and 800 rentals.) Last year, the D.C. Council debated a bill that would strictly regulate home-sharing in the city. D.C. already collects taxes on home-sharing. Critics say short-term rentals contribute to D.C.'s shortage of affordable housing, while proponents argue that home-sharing helps residents take in extra income that allows them to stay put.
Home-sharing services like Airbnb say they are willing to be regulated in D.C., but have pushed back on tight limits that would restrict how many days a year home-owners could rent out bedrooms or full homes. According to Council Chairman Phil Mendelson, the Council will take up the home-sharing bill again in the fall.