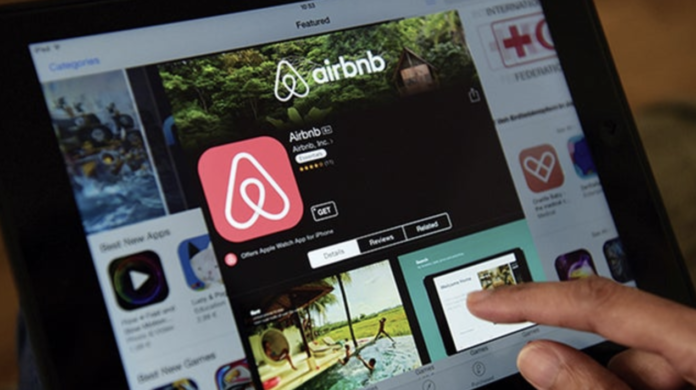 Airbnb and other short-term rental companies are worried that new legislation in Congress would require them to police their own rental platform and crack down on users.
The fight between the hotel lobby and rental platforms like Airbnb is entering a new phase as lawmakers on Capitol Hill weigh legislation that threatens companies that advertise short-term rentals.
The powerful American Hotel and Lodging Association (AHLA) and tech companies have been facing off in cities and states across the country in recent years, but that battle is now heating up in Washington as lawmakers and regulators weigh a host of measures to address home-sharing services.
In the House, a recently introduced bill would strip online rental websites like Airbnb, HomeAway and Flipkey of federal protections that for years have given internet platforms legal immunity over content posted by third parties.
The Protecting Local Authority and Neighborhoods Act, introduced by Rep. Ed Case (D-Hawaii) on Friday, would make internet platforms liable when they host advertising for short-term rentals that violate state and city laws.
The measure is a top priority for the AHLA, which has spent more than $1.6 million on lobbying this year and has four firms on retainer, including Fierce Government Relations and Peck Madigan Jones.
Association members also pressed lawmakers to back the legislation during the group's annual fly-in on Wednesday.
"For far too long, these Big Tech short-term rental platforms have been hiding behind this antiquated law in order to bully and threaten legal action against local elected officials who are simply trying to protect their residents from illegal rentals that are destroying neighborhoods and access to affordable housing," AHLA President and CEO Chip Rogers said in a statement.
The group has a strong ally in Case, who was senior vice president and chief legal officer at Outrigger Hotels Hawaii from 2013 to 2018 and previously served on the AHLA's board.
In a statement, Case criticized the short-term rental industry, saying it is responsible for "the loss of affordable housing as residential units are converted to transient accommodations for tourists."
"Many of the owners and operators of these units are failing to comply with basic consumer safety, public accommodations and tax requirements that the legal lodging industry has had to follow in order to conduct its business," he added.
Read more here.