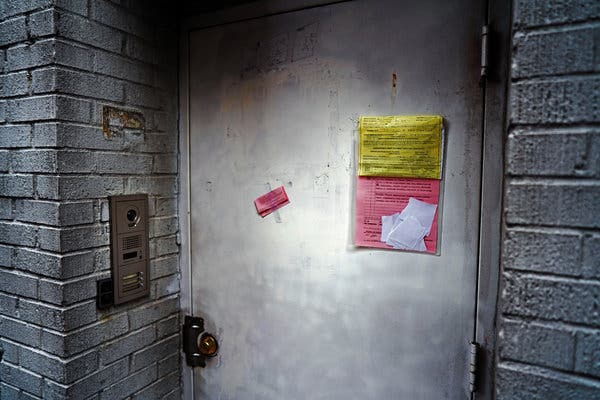 The call came about 10 minutes before we were set to check into the Airbnb. I was sitting at a brewery just around the corner from the rental on North Wood Street in Chicago when the man on the other end of the line said that our planned visit wouldn't be possible. A previous guest had flushed something down the toilet, which had left the unit flooded with water, he explained. Apologetic, he promised to let us stay in another property he managed until he could call a plumber.
I had flown with two friends to the city in hopes of a relaxing end-of-summer getaway. We had purchased tickets to attend the September music festival Riot Fest, where Blink-182 and Taking Back Sunday were scheduled to perform. The trip had gotten off to a rough start even before the call. Around a month before, a first Airbnb host had already canceled, leaving us with little time to figure out alternative housing. While scrambling to find something else, I stumbled upon a local Airbnb rental listed by a couple, Becky and Andrew. Sure, the house looked a little basic in the photos online, but it was nice enough, especially considering the time crunch—light-filled, spacious, and close to the Blue Line.
Now, we were facing our second potential disaster in 30 days, and I couldn't help but feel slightly suspicious of the man on the phone, who had called me from a number with a Los Angeles area code. Hoping to talk in person, I asked him if he was in the area. He said that he was at work and didn't really have time to chat. Then he added that I needed to decide immediately if I was willing to change my reservation.
As if he could hear me calculating in my head how much of a hassle it would be to find a hotel instead, he then added something else to his pitch.
"It's about three times bigger," the man said. "That's the good news."
The bad news, which went unstated, was that I had unknowingly stumbled into a nationwide web of deception that appeared to span eight cities and nearly 100 property listings—an undetected scam created by some person or organization that had figured out just how easy it is to exploit Airbnb's poorly written rules in order to collect thousands of dollars through phony listings, fake reviews, and, when necessary, intimidation. Considering Airbnb's lax enforcement of its own policies, who could blame the scammers for taking advantage of the new world of short-term rental platforms? They had every reason to believe they could do so with impunity.
From what I could see on my phone, the photos he sent looked fine enough, and finding myself again in a last-minute pinch, I reluctantly agreed. My one condition was that he put in writing what we'd agreed to verbally: that I'd move back into the original listing as soon as possible, or be refunded for half of my trip if the plumbing issue couldn't be resolved. He agreed, and I accepted a change to my reservation through Airbnb's messaging app.
We popped the new address into Uber and took off, but when the driver approached the drop-off location, we noticed something odd: That exact address didn't exist. After walking up and down North Kenmore Avenue, we were able to find a guest house hidden in a back alley that had a keypad on its front door. Once inside, we discovered what looked more like a flophouse than someone's home. While, at three levels, it was quite big, almost everything else seemed off. The pantry housed a single bottle of soy sauce. The couch looked nothing like the one in the photos. The bedroom was filled with a large number of bizarrely arranged beds. The whole place felt grimy, and there was a hole punched in a wall. The only decor was a giant wooden cross and a few pieces of generic Chicago-themed artwork, and the dining room's Overstock.com barstools looked as if they would turn into dust if you sat on them.
By then, it was already late in the afternoon. With the first day of my vacation basically gone, I decided to let the whole thing slide. But the next day, we got a text from the man, who said that the plumbing in the original rental hadn't been fixed, but that new tenants were moving into our flophouse the next day. Not quite sure what to do, we booked a hotel and decided to deal with getting a refund later.
The last time I heard from Becky and Andrew, they sent me a strange message on Airbnb asking that I give them no less than a five-star review⁠—since Airbnb had "changed its algorithm"⁠—and that I communicate all concerns privately.
"I respectfully request that you let me know about any challenges you faced with my property directly on this message thread rather than write a 4 star review [sic]," they wrote.
Read more here.
Witten by Allie Conti for Vice.com