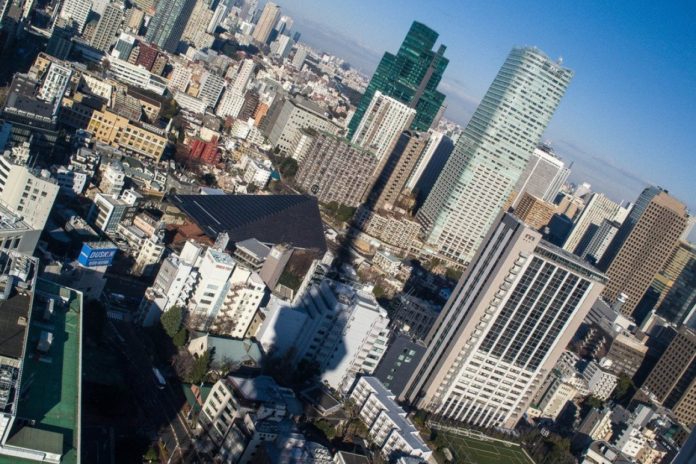 TOKYO—A new law that legalizes home-sharing in Japan was supposed to help Airbnb Inc. open the country up to more visitors. Instead, it has led to the loss of tens of thousands of listed offerings as well as canceled reservations and angry customers saying they may never use Airbnb or visit Japan again.
Under the law, which takes effect June 15, Airbnb hosts wanting to open their homes to paying guests need to acquire a license and comply with fire and other safety regulations. Until now, many hosts have been operating in a legal gray zone, in effect running a full-time lodging service while the government, which requires hotels to be licensed, looked the other way.
The government has said the law would eliminate ambiguity and help build the tourism business in Japan, which is one of the brightest spots in the economy. Instead, red tape has snarled many Airbnb operators.
Lauren Bliss-Kawasaki, an owner of two Airbnb units in central Tokyo's Minato ward, said that among other things she had to resubmit paperwork because it included green writing and officials told her everything had to be in black and white. They declined her suggestion to photocopy the documents to turn the green into black, she said.
"It's been a crazy couple weeks," she said.
Adding to the problem, the Japanese government said on June 1 that any host without a license had to cancel reservations for stays that would begin after June 15. Airbnb said it had believed the government would offer more flexibility so long as the reservations were made before the law took effect.
"This announcement came as a surprise to us," Airbnb said in a statement. "We are incredibly sorry. We know this stinks—and that's an understatement."
It is the latest example of growing pains for the rapidly expanding home-sharing service, which has often encountered legal issues. In April, the city of Paris sued Airbnb seeking to remove tens of thousands of unregistered listings. Airbnb said it was disappointed by the move, which it said favored big hotel chains.
Gavin Dudley, a technology executive living in Melbourne, Australia, learned this week that he and his family could no longer stay at a two-bedroom apartment in Tokyo's posh Ginza district he had booked three months ago. With only three weeks left before his planned 13-day trip, he settled for two adjoining hotel rooms after a 15-hour search, and he said his hotel bill would come to around $3,000. Prices on the few properties left on Airbnb had as much as doubled from February, he said.
"We have to pay more for a less-satisfactory place," Mr. Dudley said. "I don't know if I will use Airbnb again. Coming to Japan is a challenge as it is."
Airbnb offered refunds and coupons to affected customers and suggested sites where guests might find new places to stay. Japanese government officials weren't available to comment.
Tourism has surged in Japan in recent years. A record 28.7 million foreign tourists came in 2017, according to the Japan National Tourism Organization, and arrivals this year are running 15% ahead of last year. That has led to a shortage of hotels during peak times, and services like Airbnb have helped fill the gap.
As of the end of May, Airbnb had about 60,000 listings for Japan, according to the company. An updated count wasn't available as of Friday, but the Nikkei newspaper estimated the number of listings had fallen to about 13,800 listings.
'We are incredibly sorry. We know this stinks—and that's an understatement'

—Airbnb
Airbnb says thousands of hosts have filed applications to date, but getting a government permit isn't easy and in some cases hosts may decide it isn't worth their trouble to stay in business.
The new rules limit operations at home-sharing units to 180 days. Local authorities have also added their own requirements. Some have banned lodging on weekdays and others told owners they couldn't leave the building for more than an hour while guests were there, ostensibly to ensure the guests' safety.
Airbnb said it expected the number of listings to recover as hosts worked through the paperwork. Demand for lodging is expected to be high during the Rugby World Cup held across Japan in 2019 and the Summer Olympics in Tokyo in 2020.
"We need to look at this long-term," a Airbnb spokeswoman said.