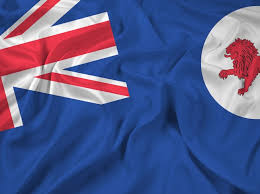 Online short-stay accommodation providers such as Airbnb and Stayz and property owners who list on them will face "significant" fines for non-compliance with regulations under new legislation proposed by the Tasmanian Government.
Tasmanian Housing Minister Roger Jaensch has revealed plans to introduce higher penalties for people and platforms not complying with permit requirements in response to a lack of compliance under current rules.
The announcement comes after the Tasmanian Government ruled out introducing further regulations or restrictions on short stay accommodation earlier this year at the peak of the housing crisis.
Mr Jaensch said there was a discrepancy between the number of properties available on online platforms and the number that had obtained the relevant permits.
"The intent of our legislation will clearly be to require anyone listing an investment property on an online booking platform to show that they comply with our regulations," he said.
"We believe it is the obligation of both the person who is putting their property up for short-stay accommodation and the organisation that's listing it to ensure their properties are operating within the regulations.
"Property owners and online platform operators who are listing properties without a relevant permit will face higher penalties than they do now."
Since July 2017, people have been able to rent out up to four rooms in their home without a permit.
Permits are required for homes with more than four bookable rooms as well as shacks and investment properties.
Mr Jaensch said the new legislation would help provide the Government with data on how many properties were being rented on the sites and where they were located.
He said details still need to be worked out, including what the penalties will be and how they will be enforced.
There will be a public awareness campaign before the laws are introduced.
The Government has been unable to reach a data-sharing agreement with providers Airbnb and Stayz, now named HomeAway.
Hope new law will add properties to rental market
Labor housing spokesman Josh Willie said the announcement was an admission the Government had "got it wrong" on regulating the short-stay accommodation market.
He said Tasmanians had been evicted from their homes thanks to the Government.
"We've ended up in this position because the Government has refused to acknowledge that it has got it wrong, has refused to answer the chorus of calls from stakeholders saying it [the accommodation share economy] is having an impact on the private rental market, and that we need to get the balance right," Mr Willie said.
"By not enforcing their own rules they have failed Tasmanians who are struggling to put a roof over their head in the private rental market."
TasCOSS chief executive Kym Goodes said the legislation would need to include a requirement for online platforms to sight permits before properties can be listed, to put the onus back onto the large corporations.
She said the penalties should be heavily weighted onto those platforms, as opposed to the Tasmanian public.
"We have a high expectation that if people do the right thing and they comply with the law, we will see a number of properties put back into the rental market," she said.
'It's not hard to get a permit'
Tourism Industry Council of Tasmania chief executive Luke Martin said the fact that state and local governments could not ascertain how many properties were listed under the current system meant it was broken.
"I welcome that the Government's been prepared to admit that their rules are OK, the rules are relatively robust but the system built around the rules is not adequate," he said.
"When you're hearing stories from St Helens that people can't get a rental home because every property has flipped and is on Airbnb, that's a conversation that's alarming for us because ultimately people will start turning against the industry.
"It's not hard to go down to your local council and pay a couple of hundred dollars to get a permit and be legitimate."
Airbnb's head of public policy Brent Thomas said the company had worked hard on a data-sharing agreement that "would help inform policy and support compliance, but equally important would protect the privacy of our community".
"Despite best efforts, an agreement that would appropriately protect Tasmanians privacy has not been reached," he said.
"We will continue to work with the Tasmanian Government to support the fair, balanced rules introduced last year."
HomeAway said it supported the tougher penalty regime but said all short-term rental properties should be covered under the proposed changes without a distinction between people listing their primary or investment property.