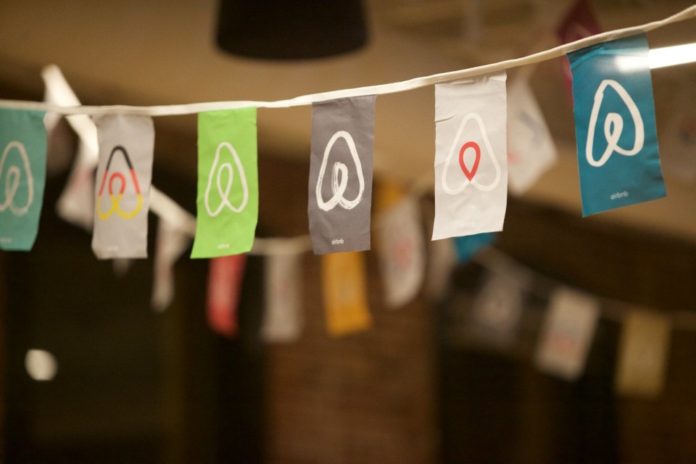 An Oregon class action lawsuit that alleges Airbnb allows discrimination against black users can move forward, a federal judge ruled Tuesday.
The lawsuit contends the vacation rental website, which connects homeowners with travelers looking to rent a room, allows the homeowners to discriminate by requiring would-be guests to register with their full name and a photograph, although the company softened that policy earlier this month.
Attorneys representing three African American women argue the policy violates the Oregon Public Accommodations Act. The decades-old law prohibits restaurants, hotels and other businesses from turning people away based on characteristics including race.
Airbnb moved to dismiss the case, saying the women, who refuse to use Airbnb until it changes its photograph policy, haven't proven discrimination. It also argues the rooms for rent aren't public accommodations under the law because they're in private homes.
But the women say Airbnb is aware that some hosts use photos to discriminate and still hasn't changed the policy.
U.S. District Judge Michael Simon found the case had sufficient merit to move forward and denied Airbnb's motion to dismiss the lawsuit.
He ruled it's irrelevant that Airbnb doesn't own the accommodations. The plaintiffs' allegations, he said, are plausible enough for the case to continue.
A 2016 Harvard Business School study found that Airbnb guests with names that sounded African American were 16 percent less likely to be accepted by a host than those whose names sounded white. The company responded with an apology from co-founder Brian Chesky.
Earlier this month, the company changed its policy so hosts using its platform can choose not to require photos, and it said photos would only be shown to hosts after they accept a booking.
Airbnb has faced similar discrimination complaints in other jurisdictions but avoided a class-action lawsuit.
A similar 2016 case, in which an African American main claimed an Airbnb host turned him away because of his race, was tossed because a U.S. District Court judge in Washington, D.C., ruled the plaintiff was bound by Airbnb's terms of service, which says disputes must be settled in arbitration rather than in court.
In California, a 2017 settlement allows the state's fair housing department to audit certain hosts.