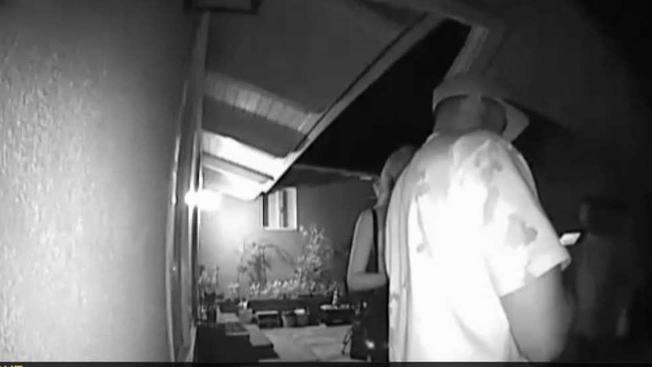 Three men burst into an short-term rental home in Hollywood, pistol whipped, duct taped and robbed the guests before leaving early Sunday morning.
"It's a well known party house," Brian Nichols, who lives nearby, said. "Major parties, sometimes hundreds of people partying up and down the street, music all night long."
There likely won't be any more parties at the house any time soon, as the Los Angeles Police Department's Hollywood Division said the "house turned crime scene."
Police believe the robbers may have followed the victims home from an undisclosed location before commiting the crimes.
"It's a dangerous thing to think that the house across from you had strangers come in," Janet Simon, who lives across the street, said.
Residents in the neighborhood complain about the loud parties and strangers wandering by, but the robbery seemed to cross a line that had been repeatedly stepped over.
"Usually find drugs and trash all over the street," Nicols says. "Parties been broke up many times. Last night, we didn't hear about it until the morning."
"If someone had a condition and needed an ambulance, they couldn't get up the hill due to the traffic!" Simon said.
Neighbors allege that when they've contacted the home owner to complain, and he's threatened violence. Now, however, it's the house guests that were victims of violence, with their cash taken.
NBC4 was unable to contact the home owner for comment.
Anyone with information on the robbery is urged to contact the LAPD.