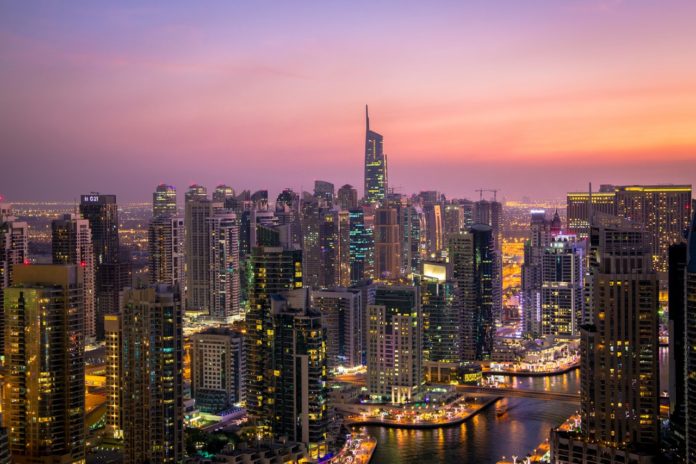 DUBAI, UAE – The largest property developer in Dubai has banned short-term lettings in the burgeoning Downtown Dubai area of the emirate.
Home to the tallest tower, the Burj Khalifa, Downtown Dubai also houses Dubai Mall, one of the biggest shopping complexes in the Middle East, and tens of thousands of new apartments and villas.
With Dubai property prices and rents having been collapsing for the past five years, apartment and villa owners have been seeking ways to compensate. Short-term holiday lettings using services such as Airbnb have become popular. Similar to situations elsewhere around the world, short-term letting is often opposed by other apartment owners in buildings designed for long-term residential purposes.
Emaar Properties, the master developer of Downtown Dubai has now pulled the plug, issuing a notice which is pretty much a decree, giving apartment owners less than two weeks to cease short-term lettings.
"As part of our ongoing efforts to improve the wellbeing of your community, we wish to inform you that after much deliberation and residents' requests, holiday homes operations will be ceased by 19 September 2019 in all Downtown Dubai communities," the notice distributed to home owners said.
"This would mean that existing holiday home operators and units will be considered invalid with effect from this date, and no new holiday home operations will be permitted."
Whilst Emmar says the change in policy has come in light of several requests and resident complaints, there appears to have been no public consultation, let alone canvassing of all apartment and villa owners (not just those that have complained).
There are arguments for and against short-term lettings, but a total ban being imposed after most of the apartments and villas been built and sold, appears arbitrary. In other parts of the world it has been left to the body corporates of apartment buildings to set their own regulations on the subject, with majority rule. It is not known under what authority Emaar has issued it's directive. Most owners would have signed purchase agreements that would have set out the rules and regulations of the master community.
Nonetheless, Emaar is the largest player in the Dubai property market and is partly government-owned, so it is unlikely it would not have established a legal basis for it's move, which will be popular with some owners, and unpopular with others.
"In the following days, necessary steps will be taken to ensure that this change takes place in a streamlined process so that our residents remain unaffected," the Emaar statement said.
"Homeowners operating their apartments and villas as holiday homes are requested to cease such activities before 19 September 2019."
Emaar says its plan is to 'restore the community to the serene, safe and peaceful neighbourhood it is intended to be.'
The move will also likely benefit Emaar's hotel operations. The group is by far the biggest hotel operator in Downtown Dubai, operating several significantly-sized hotels.
The measure could also assist it's marketing of the group's latest development, a huge high rise apartment project at Emaar Beachfront, a man-made island joined to the mainland opposite Dubai Marina. The building is being sold as a dedicated holiday rentals project, with free management for the first 3 years and, a 50% concession on transfer fees.
"Invest and earn up to 50% more. Ease by Emaar, turning your apartment into an Airbnb. Hassle-free," the marketing brochure says.
Written by https://www.bignewsnetwork.com