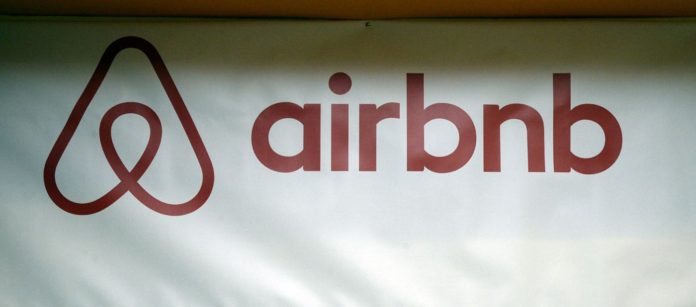 A Manhattan landlord has let at least seven rent-stabilized buildings become "illegal" hotels marketed on Airbnb and other websites, the city alleges in a $1 million lawsuit.
Big Apple Management LLC has allowed at least 26 apartments in these seven Hell's Kitchen buildings, located on 47th St. between Eighth and Ninth Aves., be used for "illegal transient" stays, according to the Mayor's Office of Special Enforcement, which filed suit Wednesday in Manhattan Supreme Court.
Since 2011, Big Apple has been hit with 50 "illegal hotel complaints" relating to the buildings, located on both sides of the street.
The city is suing to shut down these rentals that Big Apple has been "unwilling to prevent and stop, despite multiple chances over the past seven years," court papers state.
"Defendants have created, maintained, and/or permitted public nuisances in the form of illegal transient rentals," the suit charges, explaining they are all "five-story multiple dwellings that can only legally be used as permanent residences."
And while Big Apple has allegedly ignored "the almost four hundred open violations issued by the New York City Department of Housing Preservation & Development ("HPD") for specific repairs and maintenance," the company has been installing electronic entry devices "that accommodate frequent tourist turnover by allowing purely electronic entry via smart phone, key card, or numeric code, raising public safety concerns of uncontrolled access to the permanent residential buildings."
Big Apple — which has paid $120,000 in penalties and still owes $88,000 for violations — has "repeatedly failed to adequately maintain the Subject Buildings in a safe and code-compliant manner — as they have unlawfully converted at least twenty-six apartments from permanent homes for New Yorkers to dangerous and illegal short-term rentals for tourists," the suit alleges.
The company, which has made the public advocate's "Worst Landlord List," did not immediately respond to requests for comment. Airbnb did not immediately comment.
City lawyers are seeking $1 million in damages, as well as $1,000 for each day there was a short-term, rental-related violation.