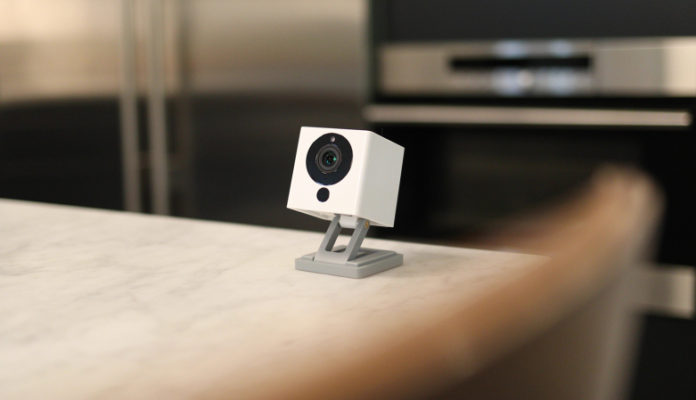 Airbnb, the world's leading short-term rental platform has put aside the stories of hosts secretly spying on guests to promote a range of guest surveillance devices. "We want to help you protect your space, maintain the privacy of your guests, and preserve your relationship with neighbors," the company says on its website. "This means helping you detect issues in real time." Creepy, necessary or just a sign of the times—you decide.
There have been issues with the misuse of Airbnb properties—stories hitting the headlines of parties out of control, properties trashed, even the use of rentals to record adult movies. Well, now there's a solution.
There are three "party prevention" devices on offer, all are easy to fit, and can be ceiling or wall-mounted. The devices range in price from $100 to $150, with a monthly subscription that varies from nothing to $10 per month, depending on the device you buy and the number of properties you have listed.
Functionality varies: Whereas the Minut device "monitors noise, temperature, motion, humidity and alarms when your property is unoccupied," the NoiseAware Indoor Sensor "will alert you within minutes of sustained noise levels, not instantaneous noises like doors slamming," and is being marketed as "the best way to protect your home, your neighbors, and your reputation."

Airbnb says it does not "endorse" the devices, but it does offer strong customer endorsements, with one U.S. lister telling the platform that "finding Noise Aware was a miracle for us—we now have peace of mind that our neighbors have a peaceful neighborhood. Thank you for developing such a simple system!"
Nils Mattisson, CEO of Minut, told me that "respect for privacy runs through everything we do, and we're happy to see more people waking up to its importance. We believe that the best way to protect privacy is to not collect personal data in the first place. At Minut we accomplish this by recognizing events on the device and never collecting nor even transmitting any sensitive data across the network. This way we can always guarantee privacy while making home-sharing work for everyone; giving neighbors a good night's sleep, hosts peace of mind and guests the privacy they deserve."
The devices themselves are not new—Airbnb pushing them to hosts, though, that's fairly new. It was first announced in December. The devices even come with time-limited discounts to encourage buyers to take the plunge. One of the devices, the platform says, has already protected "over 700,000 reservations—proven to give you peace of mind that you will be the first to know of noise issues, not the last."
But, for privacy advocates this is the thin end of a scary wedge. "File this under 'that's why we can't have nice things'," cyber-guru Ian Thornton-Trump told me, warning that "controlling people's behavior through surveillance reminds me of the panopticon approach to prisons."
Airbnb needs to do something to keep listings risk-free, this includes monitoring social media and screening guests for those most likely to use properties to host parties that run the risk of getting out of control.
Read more here.
Written by Zak Doffman for Forbes.com.