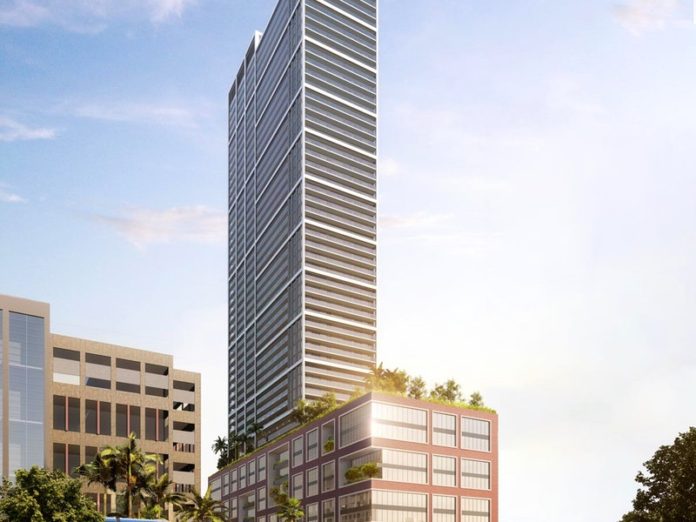 After disrupting the billion-dollar hotel industry, Airbnb is slowly straying away from its roots of listing private houses and rooms to becoming more of a hotel company.
Airbnb is partnering with Newgard Development Group to open a 48-story tower in Miami called Natiivo that will feature 412 condos and 192 hotel rooms — all of which will be listed and can be rented out via Airbnb.
Natiivo, which will open in 2020, claims to be the first property to be designed specifically for home-sharing. Airbnb-branded towers are rising in cities like Miami, Austin, Nashville, and Orlando. Natiivo towers are not owned by the tech company, but Airbnb will be a branded partner and provide consultation on interior design.
Airbnb currently has more than seven million listings in 191 countries, is looking more and more like a hotel company. The company is looking into doing a spring cleaning of its listings. Last month, CEO Brian Chesky announced that the company would conduct a comprehensive review of every single one of its listings to verify their accuracy and safety standards.
More boutique hotels listed their rooms in Airbnb after the company announced in early 2018 that it was making it make it easier for boutique hotels to list their rooms on the site and hotels saw a jump in bookings.
Moreover, Airbnb bought HotelTonight, an app for getting discounts on hotel rooms through last-minute bookings earlier this year and started adding the app's hotel partners to Airbnb's platform. All of these moves are moving away from Airbnb's original business as a platform that connects travellers to people willing to open up their homes to strangers.
Airbnb is riding the wave of companies offering hybrid accommodations that combine elements of hotels and private homes like Sonder, Lyric, and Blueground. These companies aim to merge the cosiness of private homes and standards of a hotel.
Written by TD creative team.