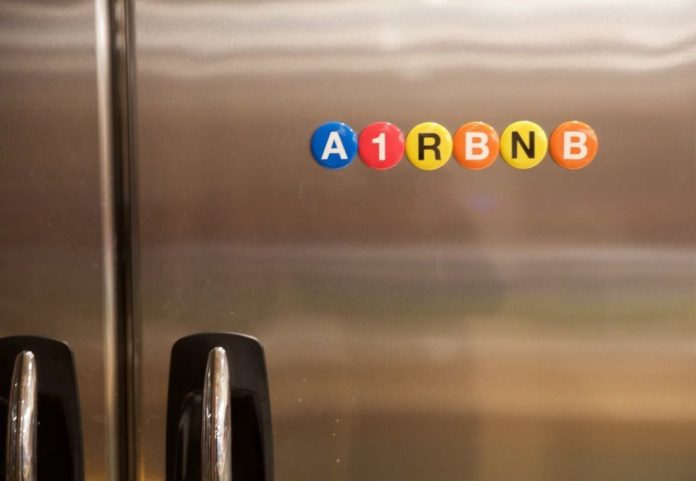 Four in five short-term rental properties available in Portland operate illegally and the city hasn't managed to enforce its regulations on Airbnb-style bookings because it doesn't have the necessary data, city auditors said in a new report.
Portland has since 2014 set rules for the short-term rental market, requiring hosts to acquire a permit, be the primary resident of the rental, live there at least nine months a year and keep guest stays to a maximum of 30 days. The regulations are intended to make sure homes are just that – where people live rather than hotel-style businesses within residential neighborhoods.
But the city has trouble making sure those rules are followed and rarely enforces them, auditors said in their report, made public Wednesday. That's because the city lacks rental data, including information about listings, their hosts and frequency of rentals, auditors said.
Mayor Ted Wheeler and Commissioner Chloe Eudaly, who oversees the development services bureau, said in a response letter to auditors that they are "dedicated to increasing our oversight and enforcement" of short-term rental regulations. They said auditors' findings indicate several "very concerning trends."
As example of the city's data deficiency, auditors showed that 15 companies such as Airbnb and Vacasa offer short-term rentals in Portland. But none regularly give their data to the city, citing user privacy concerns. Auditors said city development and tax officials should require those firms to turn over the data and give it to the Portland Housing Bureau so the short-term rental market may be monitored adequately.
Auditors analyzed what data is publicly available on the Airbnb website. It showed that there were more than 4,600 listings on the site in October 2017, compared to only 1,638 permits issued by that time. Auditors did not look at other companies' listings because Airbnb makes up the vast majority of available Portland rentals.
One reason permits numbers may be low is because they are expensive. If a host rents one or two bedrooms the permit fee is $178. Rent three to five bedrooms, and the fee jumps to $5,000 and requires a land use review. At least 440 properties require such a permit, but only 13 have been issued, auditors found.
Beyond the expense, many rogue bookings may exist in part because getting one's place inspected and permitted takes time and effort and the city can't easily detect when a rental host is evading the rules.
Increasing numbers of short-term rentals and the city's lack of monitoring may affect the Portland housing market, auditors said.
Most of the rentals are concentrated in inner Southeast and Northeast Portland neighborhoods, where gentrification and affordable housing shortages have been most severe. Hosts renting multiple properties in residential areas may be affecting housing availability, auditors said, and risk "diminishing the character and livability" of neighborhoods.
Auditors noted that some cities limit short-term rentals by neighborhoods to avoid exacerbating housing conditions. Portland does not.
One bright spot identified by auditors is that most hosts who rent short-term do pay the required city taxes on each night's stay.
The key to solving many of the problems identified by auditors is rental companies' data. It's unclear if Portland will get its hands on it, but officials are expressing optimism.
In the audit response letter, Wheeler and Eudaly said the city "will continue to finalize" data sharing agreements with the booking companies. They said they are "confident" those agreements will allow the city to properly regulate the growing number of short-term rentals.