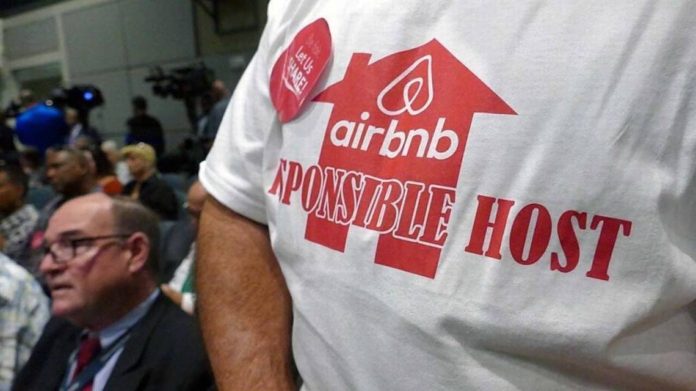 In its continuing, contentious battle against illegal short-term rentals, Miami Beach is now arming its property owners with a new tool to screen potential tenants.
If the applicant tenant is a serial short-term renter, he or she would pop up on the city's new "Check Your Renter" tool. The first-of-its-kind, searchable database mines the list of people or companies previously fined for illegally renting short-term in Miami Beach. The tool's aim is to give property owners a quicker way to tell whether the person they are considering as a lessee is likely to sublet the property short-term — a move that could subject the property owner to Miami Beach's astronomical fines.
In the island city, vacation rentals for less than six months and a day are banned in single-family homes and in many multi-family buildings. Those found in violation of that policy face the highest short-term rental fines in the country: $20,000 for a first offense.
When a property is in violation, Miami Beach fines everyone involved: The property owner, the lease holder, any rental broker and the short-term rental platform where the home was listed. But the city can only enforce the fines against owners by putting a lien on their property.
And many times, said Commissioner John Elizabeth Alemán, who helped develop the tool, property owners have no idea that their renter is subletting their home — until they are slapped with a fine.
"It's not a silver bullet but it's a step in the right direction of giving landlords better tools at their disposal to find true tenants and not criminals that are trying to take advantage of them and exploit their property," Alemán said.
Alemán said her office is bombarded with complaints about short-term rentals. Sometimes, she said, "predatory renters" will sign multiple lease agreements around the city in order to sublet the properties to tourists on platforms like Airbnb and HomeAway. Many of these renters don't own property, making it difficult for the city to enforce its fine.
Still, the new system — developed in-house at the city — has limitations, Alemán said. Users can search the database by name, but the results only show information related to the fine and the offender's name. If someone has a common name, for instance, it's possible the name will show up in the database but it won't necessarily be the person who is applying for a lease.
Nevertheless, Alemán said she believes the tool is a way to make the screening process easier for property owners. "Check Your Renter" shows information that would otherwise only be obtained through a public records request.
Airbnb, the leader in short-term rentals, declined to comment for this story. The company did confirm that the Miami Beach tool is unique in that it specifically targets renters. It is unlike practices used by other cities to police short-term rentals, said an Airbnb spokesman.
In Miami Beach, with its reputation as a party town, short-term rentals have been targeted by city leaders who believe they depreciate the quality of life in residential neighborhoods. Locals who support short-term rentals say it's a method of earning extra income that should be baked into their property rights.
Alemán said that though she believes the sharing industry is a great one, she doesn't believe it works for Miami Beach.
"Because of Miami Beach and our unique identity as a party city, people come here to have a good time. When they rent single family homes, they pay thousands of dollars a night and they feel they are entitled to do whatever they want," she said. "… And it just turns out not to be a good fit for Miami Beach."