A local family is grieving the loss of a husband and wife who died from carbon monoxide poisoning at an Airbnb in Mexico. Authorities in Mexico say Edward Winders and Barbara Moller died last month after inhaling gas emitted by a faulty heater in their rental in San Miguel de Allende.
Edward Winders' son, Eric, said his dad and stepmom dedicated their lives to helping others.
"They walked through the world with grace and integrity," Eric said.
Edward served on the board of the National Salvation Army. Barbara founded Paper to Pearls, an organization that helped Ugandan refugees earn a living by making jewelry.
"It was the first program in the refugee camps in Uganda that helped empower the women there," Eric explained.
Together, they founded Voices for a Global Change, an organization which focused on giving a platform to people often ignored around the world. And in retirement, they still had no plans of slowing down.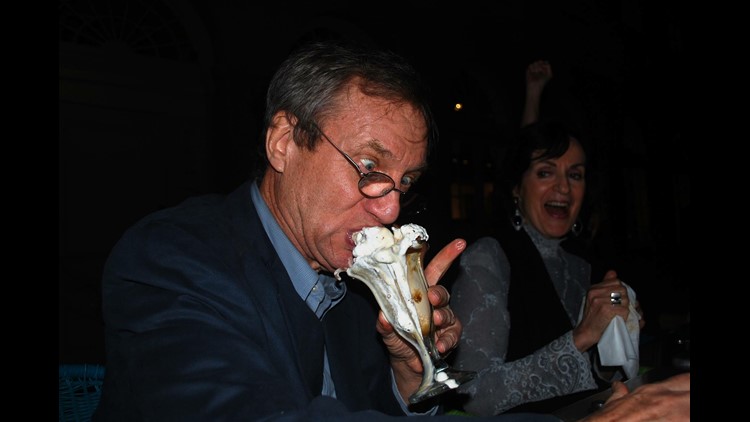 "76-years-old they were still going strong, considering moving to Mexico, they were traveling and still involved in their ultimate life passion which was making the world a better place and that's what they were really and truly devoted to," Eric said.
They returned to San Miguel De Allende to find a place to live part time and to continue helping those in need.
"They were mentors, they were heroes and they were continuing to be that," Eric said.
But it came to an end on Nov. 17, the second day of their trip, when Edward and Barbara died in their Airbnb rental from carbon monoxide poisoning.
"Nobody should have to die like this," Eric said.
Eric is asking Airbnb to take steps to ensure the homes listed on the site are safe to rent.
"Airbnb is a leader in the hospitality and vacation rental world, we would like to call on them to create an inspection system within their platform," Eric said.
Eric hopes positive change will be born from this tragedy and that his parents will be remembered for the way they lived – always putting others first.
"I'm very proud to have called them my parents," Eric said.