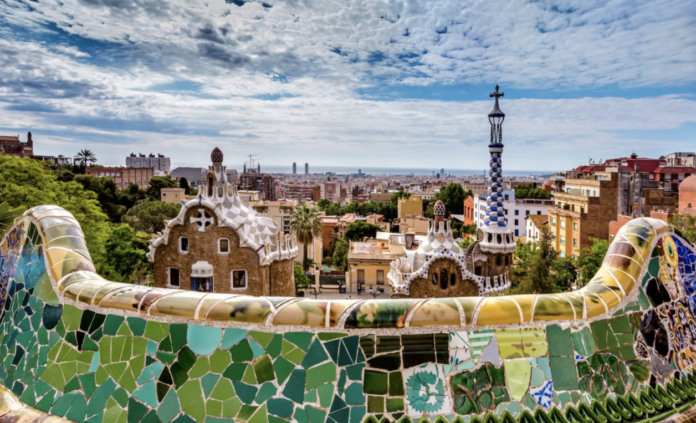 Barcelona's left-wing council has threatened to boot Airbnb out of the city after accusing one of the company's executives of illegally listing a sublet flat on the site.
Kay Kuehne, who was at the time Airbnb's regional manager in Latin America, has been accused by the council of listing a flat in the city in December 2014, without a tourism licence and after deceiving the homeowner.
The landlady of the apartment in the city's old quarter claims she was misled by Mr Kuehne's inclusion of a clause in the rental contract to allow "work colleagues" to stay in the flat on an "occasional basis", according to Barcelona city hall.
The Daily Telegraph has discovered that after the apartment was inspected in December 2016, Mr Kuehne contacted his landlady asking her to rescind the rental contract because he had no need for an apartment he "had not lived in for the past two years".
According to Mr Kuehne's LinkedIn account, he was based in Miami from January 2013 to December 2015 as Airbnb's Latin America regional director after a spell in Barcelona as Spain & Portugal managing director.
"Enough acting with impunity in this city and thinking there is no need to respect the law," said Barcelona's planning chief, Janet Sanz about the latest alleged ​Airbnb-related infringement on Monday.
"They have crossed every line; we see this as a complete swindle of the city."
Ms Sanz said that a €600,000 fine previously imposed on Airbnb would be confirmed, despite the company's legal challenge against it, with more sanctions to follow, possibly including a ban from Barcelona altogether if the platform did not comply with regulations.
"We will take this to the bitter end by using all the authority we have at our disposal."
Mr Kuehne did not respond to the Daily Telegraph's requests for comment, but tweeted Barcelona council saying: "I have not worked for Airbnb for a long time. I regret you using my case to attack people who use the platform properly."
Since a Barcelona landlady came forward last week to describe how she had been forced to squat in her own flat to wrest it back from illegal subletters who used Airbnb, several other cases of fraudulent abuse of rental properties have been reported.
The council says that that Airbnb "is going its own way" when other rental companies have agreed to sit down and negotiate a protocol for the market.
But Airbnb has fired back at Barcelona, with a spokesman accusing the council of not recognising people's right to share their homes without being treated the same way as a professional provider of tourist accommodation.
"The rules applied to home sharing in Barcelona were written before Airbnb was invented. They hurt local families and favour big businesses.
"We believe tourism rules should work for everyone in Barcelona – not just the few – and will continue to encourage officials to follow the example of other major cities across the world that have introduced progressive home sharing rules," a spokesman for the company told The Daily Telegraph.
He added that the company had this year launched a scheme called "One Host, One Home" in Barcelona's Ciutat Vella district, where the flat hosted by Mr Kuehne is situated.
The aim is to help home sharing "grow responsibly sustainably" by ensuring that hosts are owners and not businesses.
But Barcelona's council has placed a freeze on new tourism accommodation licenses in the city centre owing to what it sees as tourism saturation.