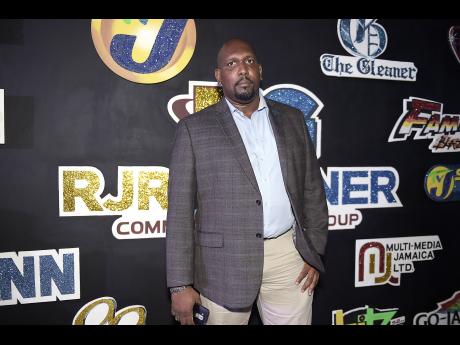 The explosion of the Airbnb market across the island has been pushing well-needed cash into the pockets of many Jamaicans, but it is providing a painful side effect – the tightening of the rental market.
While figures for last year are not yet available, in 2017 Jamaica recorded approximately 55,000 Airbnb bookings across the island, with hosts in the Corporate Area earning US$2.4 million.
But president of the Realtors Association of Jamaica, Andrew James, says the explosion in the Airbnb business has left young Jamaicans, those just leaving university in the 20 to 25 age range, and young professionals having difficulty in finding a one-bedroom apartment to rent for the long term.
"What is happening now is that there's no place for the locals, they cant find properties. So a young professional who needs a one bedroom to rent for $60,000, it's not there because most homeowners are now going into Airbnb where they can easily get US$60 to US$70 per night.
"This is much more than collecting $60,000 a month. So what you find is that most owners are going that route and young professionals pretty much don't have much places to rent these days," James told The Sunday Gleaner.
He warned that Airbnb will only get more popular across Jamaica, and as such, the Government needs to put things in place to deal with the issue.
"I know in other territories what the governments do is make an arrangement with, say Airbnb, and a percentage of the income they collect go towards housing for its citizens. So the Government needs to come up with creative ways, and we are willing to sit with the Government to come up with strategies to deal with this," said James.
He added that persons who are having difficulties finding places to rent should seek professional help.
"I recommend that you speak to a realtor, that's the first thing, not just a real estate agent. If you should do business with someone who is a realtor, there is some degree of professionalism and accountability which you won't necessarily get dealing with someone else who is not a realtor," said James.
Twenty-seven-year-old Bob Reid* listed his one-bedroom apartment in New Kingston with Airbnb last summer, and while he sympathises with young Jamaicans who cannot get a starter home to rent, he has no intention to move to long-term rental.
SHORT-TERM RENTAL MORE CONVENIENT
"I would agree that because Airbnb is flooding the market, there is a limited amount of long-term rentals, but there is also supply and demand," said Reid.
"If I can get more from renting on a short-term basis where my property won't be defaced and the value won't go down, I'm going to do that. When you have a long-term rental and someone is there, you know that can lower the value of your property because it's at their disposal and they can do whatever they want to do," said Reid, who is working and studying overseas.
He said the decision to go into short-term rental rather than long-term is one of convenience.
"I own the apartment for a couple of years now, it's my personal space. I live overseas but I do travel back home pretty often, and one of the reasons why I started doing Airbnb is because of the fact that I still use the space as my personal space when I am there, which is a couple of times per year.
"I just decided that given that I am not there it would be good to have some income coming in if I can, and that was one of the main reasons for going into Airbnb," said Reid.
He said so far the venture is proving to be profitable and he is having no issues securing bookings.
"You have to ensure that your property is up to par with what person would get in a hotel. I charge US$50 a night. I have persons stay up to three weeks. I think Airbnb is very established and people really rely on the review and feedback guests give," said Reid.
The Jamaica Tourist Board and Airbnb signed a memorandum of understanding in March last year.
At that time, Minister of Tourism Edmund Bartlett said this was to "boost and diversify Jamaica's tourism product as we seek to attract five million arrivals in five years and earnings of US$5 billion".
* Name changed on request.