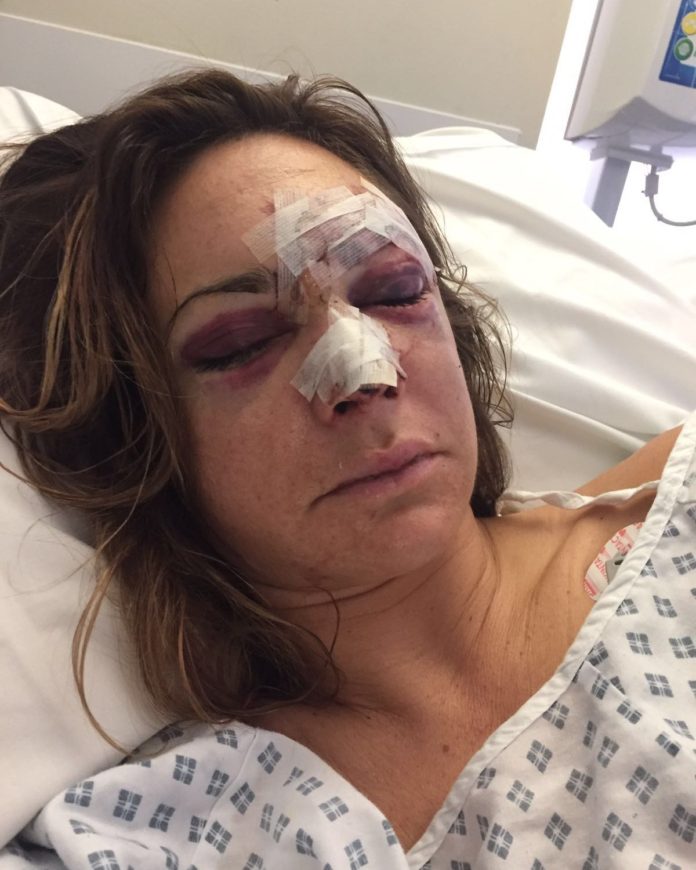 The collapse of a balcony at an Airbnb flat in Brighton two years ago which injured several guests was not investigated by anyone, it has emerged.
A lawsuit lodged against Airbnb by the four guests who plunged two storeys has now been settled, Brighton and Hove News understands. However, the lack of regulation of the room-sharing economy means that no other action or investigation has taken place.
The Health and Safety Executive (HSE), which investigates workplace accidents, said that the local authority had investigated. But Brighton and Hove City Council said it was up to the HSE.
Meanwhile, properties with similar balconies continue to be advertised for rent, on the Airbnb website, with the balconies touted as a desirable feature. Airbnb said hosts were responsible for carrying out their own safety checks.
A spokesman for Airbnb said: "The safety of our community is our priority, and as soon as we were made aware of the incident we reached out to the guests to provide support.
"Hosts must follow all local laws and regulations, we have a dedicated Citizen Responsibility Hub, which includes helpful information, approved by safety experts, and we urge all hosts to take steps to help keep their homes safe."
He flagged up two similar balcony collapses at hotels, one in Brighouse, Yorkshire in 2013 and the other at Bovey Castle in Devon in 2016.
The owners of the Brighouse Hotel and restaurant were fined £90,000 in 2015. Regarding Bovey Castle, Teignbridge District Council said: "An investigation into the balcony collapse at Bovey Castle in 2016 confirmed the incident was unforeseeable. Teignbridge had no further action to take in relation to the matter."
A spokesman for Brighton and Hove City Council said: "A council spokesperson said: "We had no involvement with the Air B&B property in Montpelier Road prior to the partial collapse of the balcony in July 2016. However, we did assist the emergency services in making the remaining areas safe.
"Our Building Control team did not carry out an investigation into the cause of the collapse of the balcony as that is not their role. The Health and Safety Executive undertake investigations if they intend taking any action under their powers."
However, the HSE said that the unitary authority (Brighton and Hove City Council) undertook an investigation. It also said that it was up to local authorities to investigate health and safety at hotels.
Harry Dee from Brighton, Alexander Browning from London, Jessica Paterson and Claire Corfield were among a group of friends who had rented the flat in Montpelier Road, which was advertised as having a balcony to soak up the sea and sun, in July 2016.
As they were toasting their friend Tom, the balcony sheared off and they plunged into the basement below. Harry Dee was impaled on a railing, Jessica Paterson broke her pelvis and back, and Claire Corfield's back was broken.
Following the accident, the flat was still available on Airbnb for several days, and the owner, Monika Payne, was still accepting bookings. however, it was withdrawn soon afterwards and Brighton and Hove News understands it was let out to a tenant.
A planning application to repair the balcony was submitted last month to Brighton and Hove City Council by Masterfile Properties.